Do you have a dish that reminds you of your childhood?  For me, it is totally hamburger casserole.  I remember hating the peas and pushing them aside, but absolutely loving the hamburger/rice part of the meal.  I am not sure where my mother got the recipe from.  Regardless, it was a go to dinner growing up and makes almost weekly appearances in my house today.  The only change I've made from my mother's recipe is to substitute green beans for the peas.
Another bonus about this recipe … Jellybean LOVES it and it's easy to whip up even after a long day!!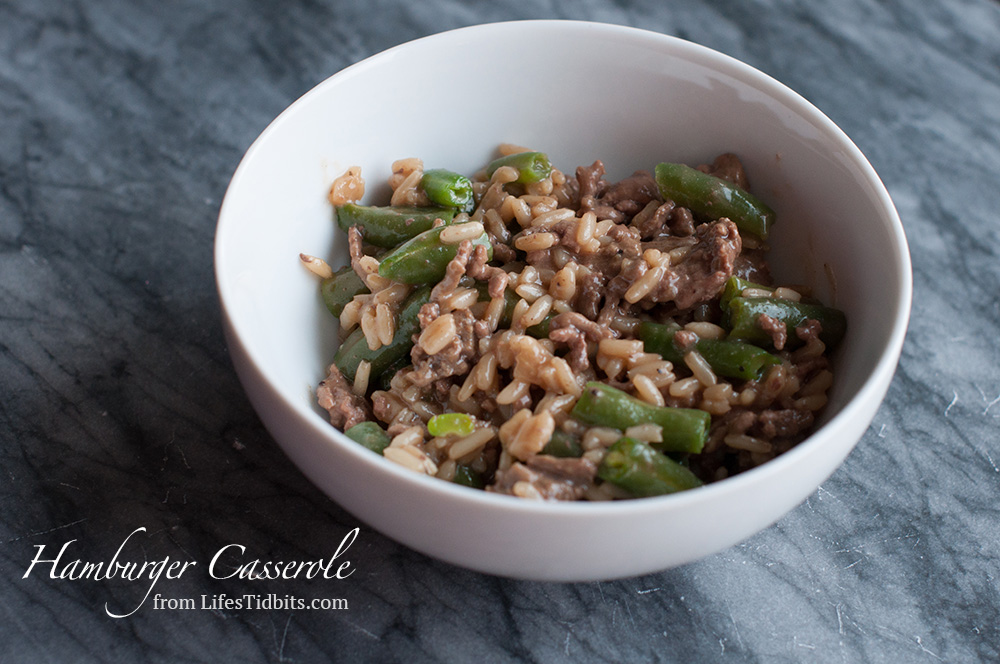 Ingredients:
1 lb Ground Beef
1 pkg Onion Gray
1/2 tsp Garlic Powder
1/3 cup Rice
1 1/2 cups water
Frozen Green Beans (1 1/2 cups) or Peas (10 oz)
Salt & Pepper (to taste)
Directions:
Season beef with salt and pepper and brown in a pan over medium heat.  Drain the excess fat.  Add onion gray mix, garlic powder, rice and water.  Stir ingredients together and bring mixture to a boil.  Reduce the heat to low and cover.  Cook for 15-20 minutes until the rice is fully tender.  Stir occasionally so the rice doesn't stick to the bottom of the pan.
Meanwhile, defrost peas or green beans per the directions on the package.  Add the peas or green beans to the mixture and cook for an additional 3-5 minutes.  Serve immediately.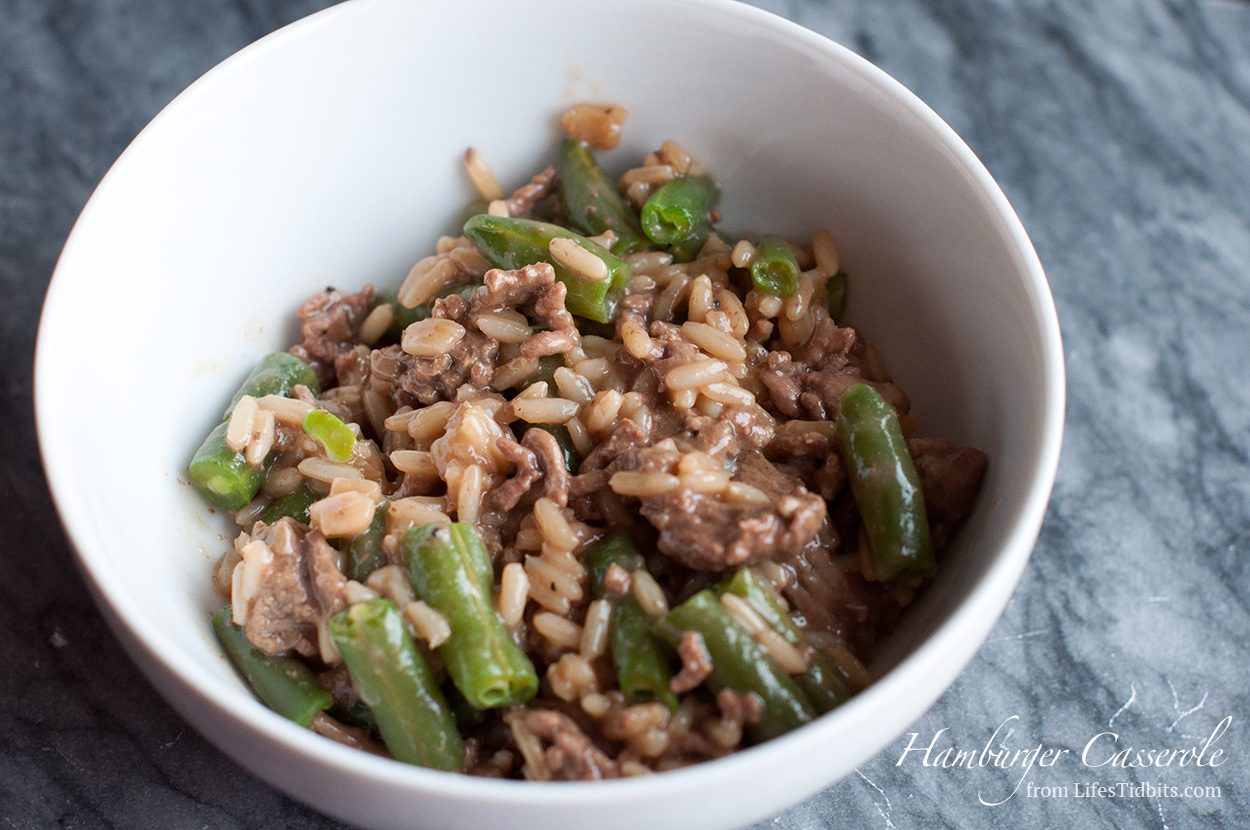 The one tip I have about this recipe is to buy A LOT of the onion gravy when it goes on sale.  It's on the pricier side, however totally worth it … my and Jellybean's humble opinion.
What dish reminds your of your childhood?
Happy Cooking!
If you enjoyed this post, please add your tidbit by commenting below.  Don't forget you can follow us on Pinterest, Instagram, Facebook and Twitter.