I've shared my bridal shower and the bachelorette party as well as my wedding dress purchasing experience.  And let's not forget about it pouring down rain only a few hours before what was suppose to be an outdoor ceremony.  Below I've listed all of the DIY projects we tackled along the way as well as the vendors we used.
But before we get to that here are just a few of my favorite pictures from the big day!  All of the photos below were taken by Korie Lynn Photography.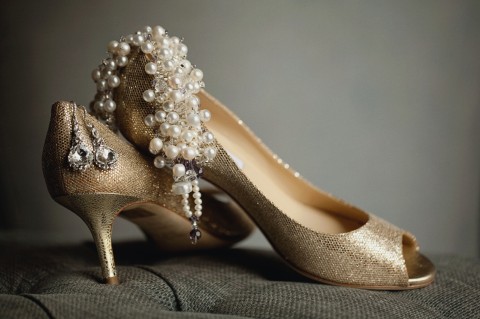 How cool is that detail shot?!?!  The pearl bracelet was HANDMADE by my Aunt!  I couldn't find what I wanted so she made me the most perfect bracelet I could have ever imagined.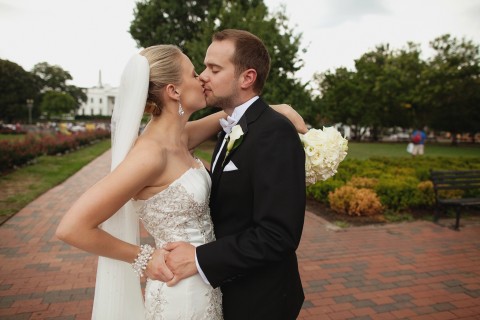 I had always dreamed of getting a picture in front of the white house and this was the perfect shot.  Luckily the rain held off until after this picture was snapped :)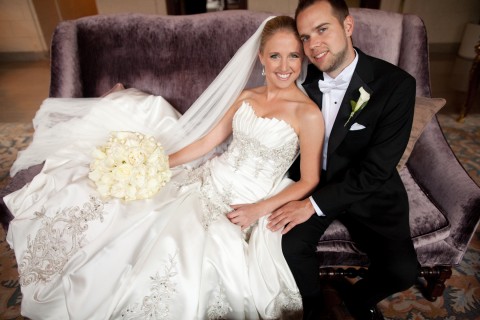 This was taken in the lobby of the St. Regis a little while before the ceremony.  We had time to squeeze in a couple more photos so I suggested the purple couch since it matched our wedding colors.  I love that we are all smiles!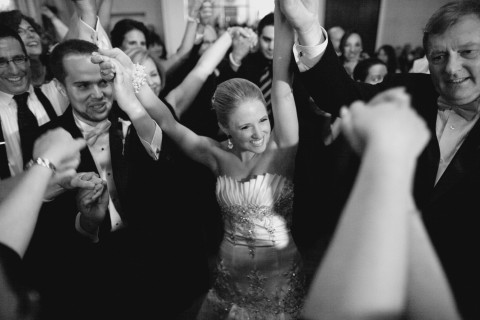 And last but certainly not least the picture above!  There I am between the two most important men in my whole life!  My husband to the left and my Dad to the right.  Not to mention all the special faces I can pick out in the crowd behind us.
Okay so there are some of the top pictures of the evening now for the roundup …
DIY Projects:
Vendors:
Ceremony/Reception Venue: St. Regis Hotel
Photographer: Korie Lynn Photography
Floral Designer: MultiFlor
Band: 'Round Midnight
Videographer: Suburban Video
Hair: George Salon
Makeup: Go Go Gorgeous
Wedding Dress: Stephen Yerick
Bridesmaids Dresses: Lazzaro
Groomsmen: Joseph A Bank
Oh and just in case you missed it we spent our honeymoon in Italy – Positano, Sorrento, Cinque Terre and Rome.
Happy Wedding Planning!!
Don't forget to leave your tidbit by commenting and/or add Life's Tidbits to your RSS Reader :)