Previously on our honeymoon series: Positano, Sorrento and Cinque Terre. Now that you are all caught up let's talk ROME!
After another extremely long train ride we arrived in Rome!  I feel like our last stop was the most cultural.  Rome was a great way to spend our last few days in Italy and on our honeymoon.  We stayed in downtown Rome and within walking distance of the at the Artemide Hotel.  On the evening we arrived we were starving after checking into the hotel.  We walked down the street to a local bar.  We had a little food as well as a drink and just people watched for a while.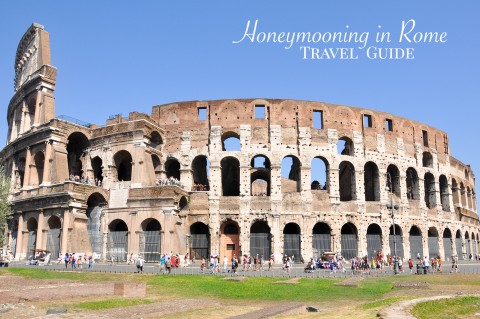 Day 10: Colosseum, Palatine Hill and Roman Forum
After breakfast, at the hotel, we headed to the Colosseum.  We packed plenty of water and suntan lotion into our backpack as well as the camera.  Rome in mid-August is HOT HOT HOT!  The ticket line at the Colosseum was super long.
In order to skip the line we decided to join a tour.  This was a bad idea.  Although they got us into the Colosseum rather quickly, the tour really didn't provide any substantial information.  The time spent within the Colosseum was very limited before they tried rushing us off to the next two locations – Palatine Hill and the Roman Forum.
There was no reentry to the Colosseum and we weren't done exploring so we opted to stay behind and really soak it all in.  The tour guide didn't give us our tickets so we wouldn't be able to get into Palatine Hill without being with the group.  Saying behind meant we would need to purchase tickets again to gain entrance to the other sites.  Tourist fail and we absolutely felt like we had been scammed, but it was the only issue we encountered the entire time we were in Italy.  Lesson learned!
After walking around the Colosseum we headed over to the  Palatine Hill and the Roman Forum.  The line was SO short.  After getting our fill of tourist stuff we headed back to the hotel to relax and get ready for dinner.
TIP – Go to Palatine Hill and buy tickets there for the Colosseum.  The lines at Palatine Hill/Forum are SO much shorter the Colosseum.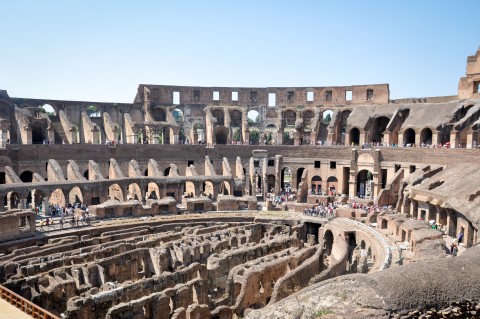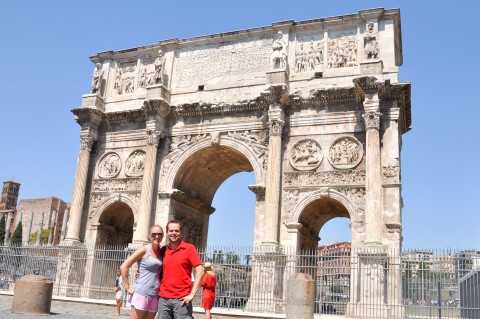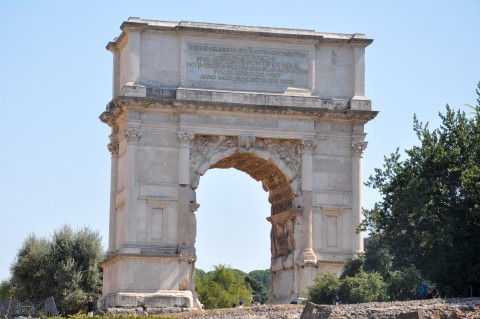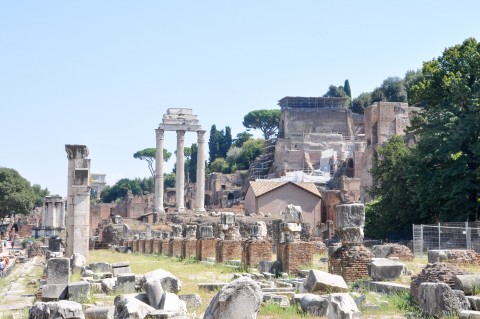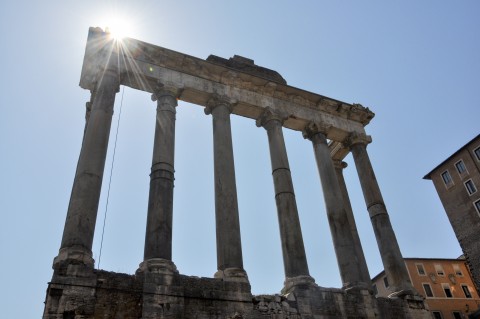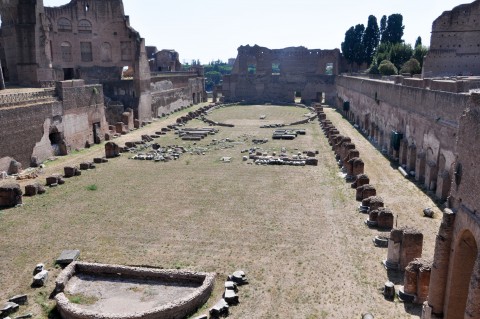 Restaurant Romantico came highly recommended so we made a reservation through Facebook.  The ambience and food did NOT disappoint!  The restaurant was quaint and very romantic … perfect for a honeymoon.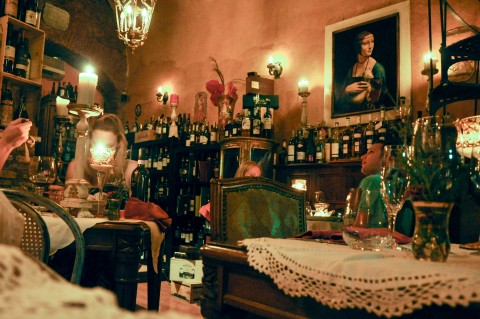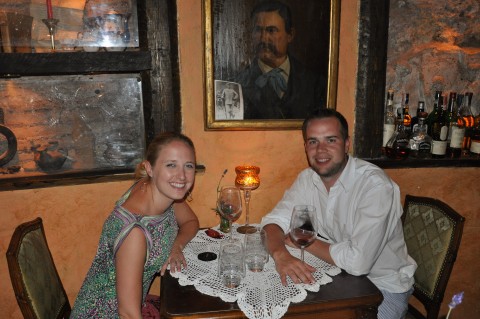 Day 11:  Capital Hill, Pantheon, Spanish Steps and Trevi Fountain
We had trouble deciding what to do on our last day.  Torn between the Vatican and a self guided tour around Rome to see a bunch of sites.  In the end a self guided walking tour won out.  Although we really wanted to see the Vatican we also weren't excited about missing all the other great sites around the city.  Our guided tour went like this:  Capital Hill, Pantheon,  lunch at Life Pizzeria, Spanish Steps to the Trevi Fountain.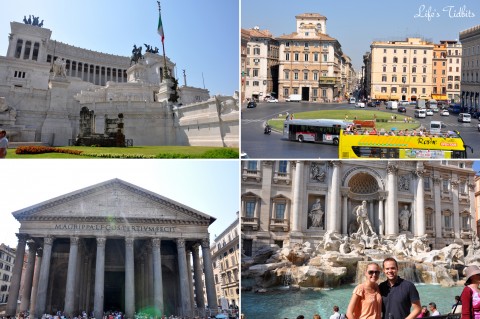 Our last dinner in Rome was at La Pentolaccia.  The owner of the restaurant suggested a fabulous bottle of wine and helped us choose great meals.  After dinner he suggested we get have some of their homemade limoncello.  It was delicious and the meal was a great bookend to our honeymoon!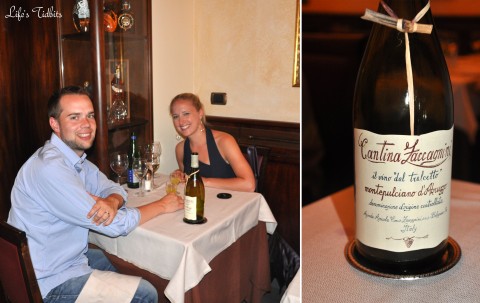 Side Note:  The wine in this picture is actually sold at Costco in VA!  When I told the husband I found a wine from our honeymoon at Costco he didn't believe me.  Luckily I took a picture of the bottle and was able to PROVE to him it was in fact a "honeymoon" wine. :)  Every time we buy the wine we reminisce a little about our trip.
Day 12: Heading Home
We took an EARLY cab ride to the airport and checked our flight back to the states.  Does anyone remember that crazy hurricane from last summer?  Well we do!  When we arrived at the airport a number of flights to New York and New Jersey were already cancelled.  We were fortunate and our flight from Rome to Boston to DC was still on schedule.
Apparently when we were already inflight to Boston our connecting flight to DC was cancelled.  This was actually not a big deal since my parents live in MA so we had a place to stay.  PLUS they had been watching Sophi so we got to be with our puppy too!  After a couple nights with my parents and sister we flew back to DC with the dog and started our life in DC as husband and wife!
Have you been to Rome?  What was your favorite restaurant or thing to do?
Don't forget to leave your tidbit by commenting below :)