I was on the search for taco seasoning from scratch when I found the recipe below.  I like the seasoning you can buy at the grocery store in the package, but I felt it had to be easy enough to make from spices we already had in the house.  This recipe is SUPER easy to make and is perfect for dinner as well as lunches!  All in all the recipe is very healthy.  I ate A LOT of taco salads when I was doing the whole wedding / weight watches diet a couple years ago.  Although I got a little taco salad'ed out in 2011 it is still a go to dinner in our house every couple of weeks.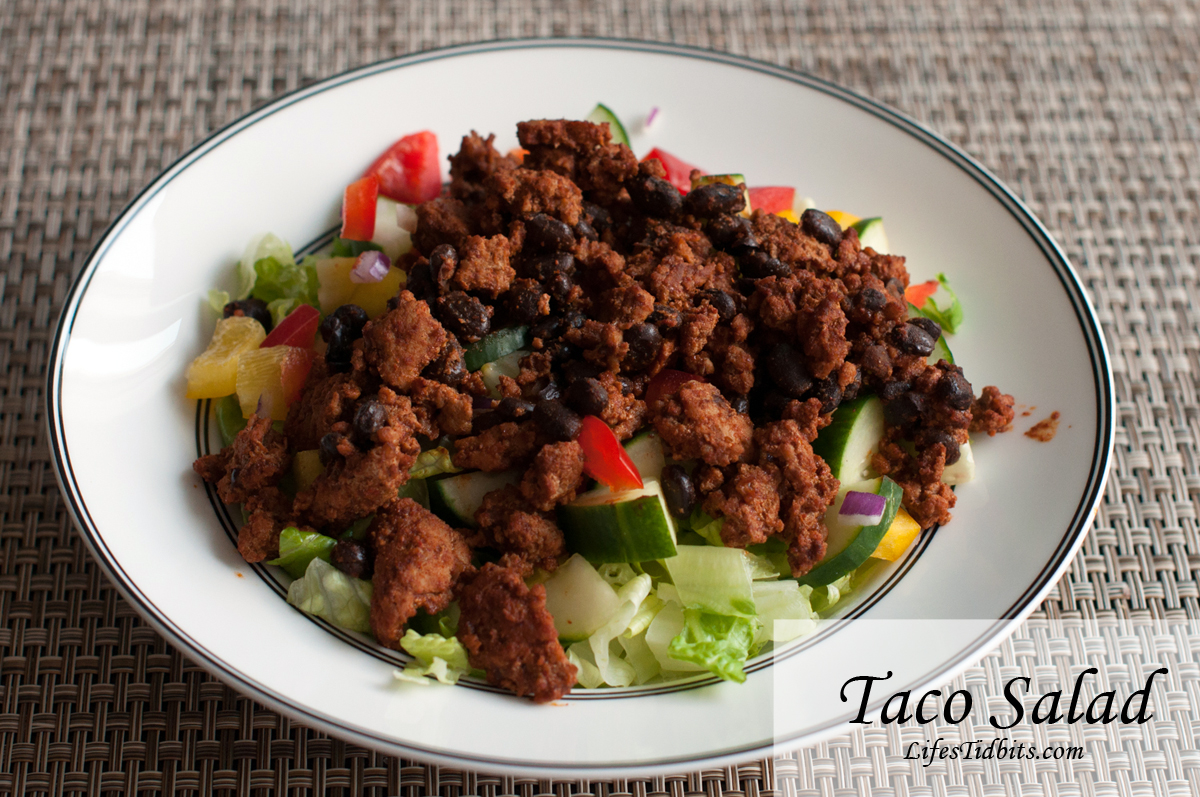 Ingredients:
Salad
1 can Black Beans
1 pkg Ground Turkey
Taco Seasoning –
2 tablespoons chili powder
1 tablespoon ground cumin
2 teaspoons cornstarch
2 teaspoons kosher salt
2 teaspoons paprika
1 teaspoon ground coriander
1/8 to 1/4 teaspoon cayenne pepper (depending on how spicy you want it)
Directions:
This recipe makes about 5 servings.  Here's all you've got to do …
Make your salad.  I use romaine lettuce, red pepper, yellow pepper, red onion and cucumber.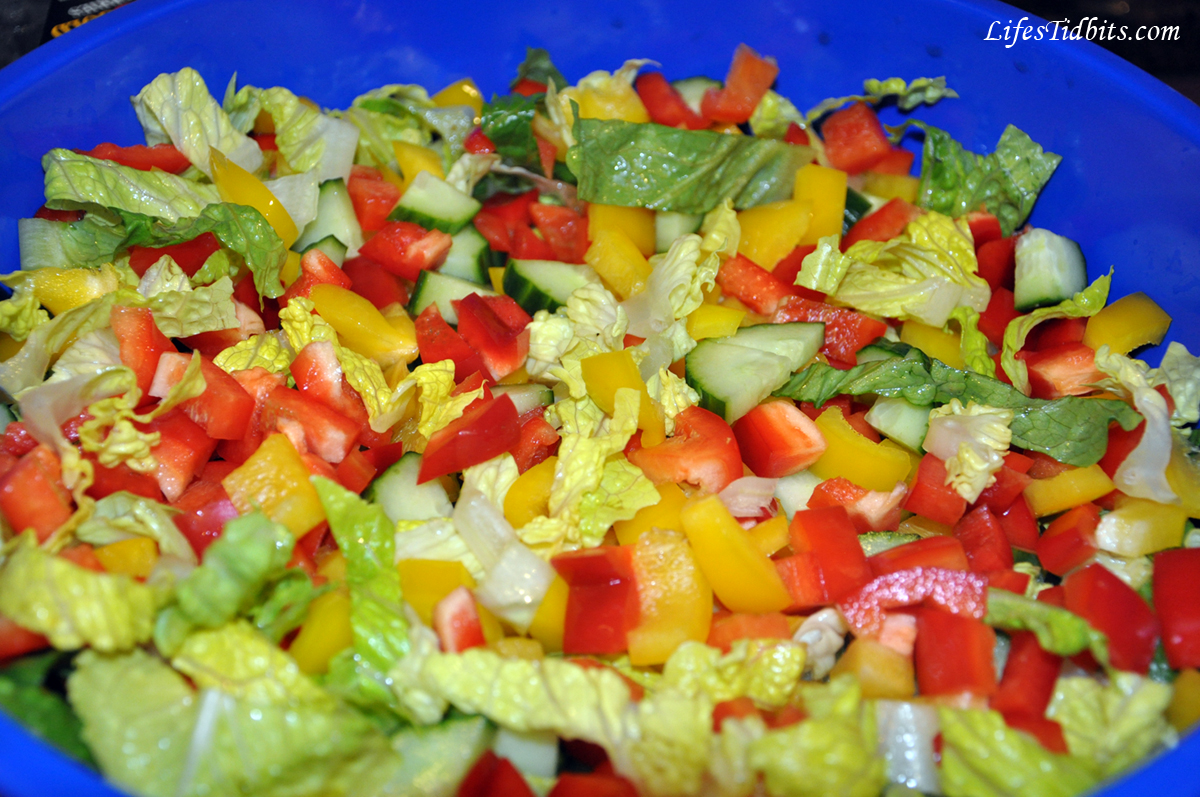 Brown your ground turkey (you can also use ground beef if you want).  Meanwhile combine your spices in a small bowl and put the black beans in a pan to cook/warm on the stove top.  Once the meat is browned add the taco seasoning and about 1/4-1/2 cup of water.  Mix the spices, water and turkey well.  Allow it to simmer until most of the water has evaporated or been absorbed by the meat.  Drain the beans once heated through and add them to the turkey.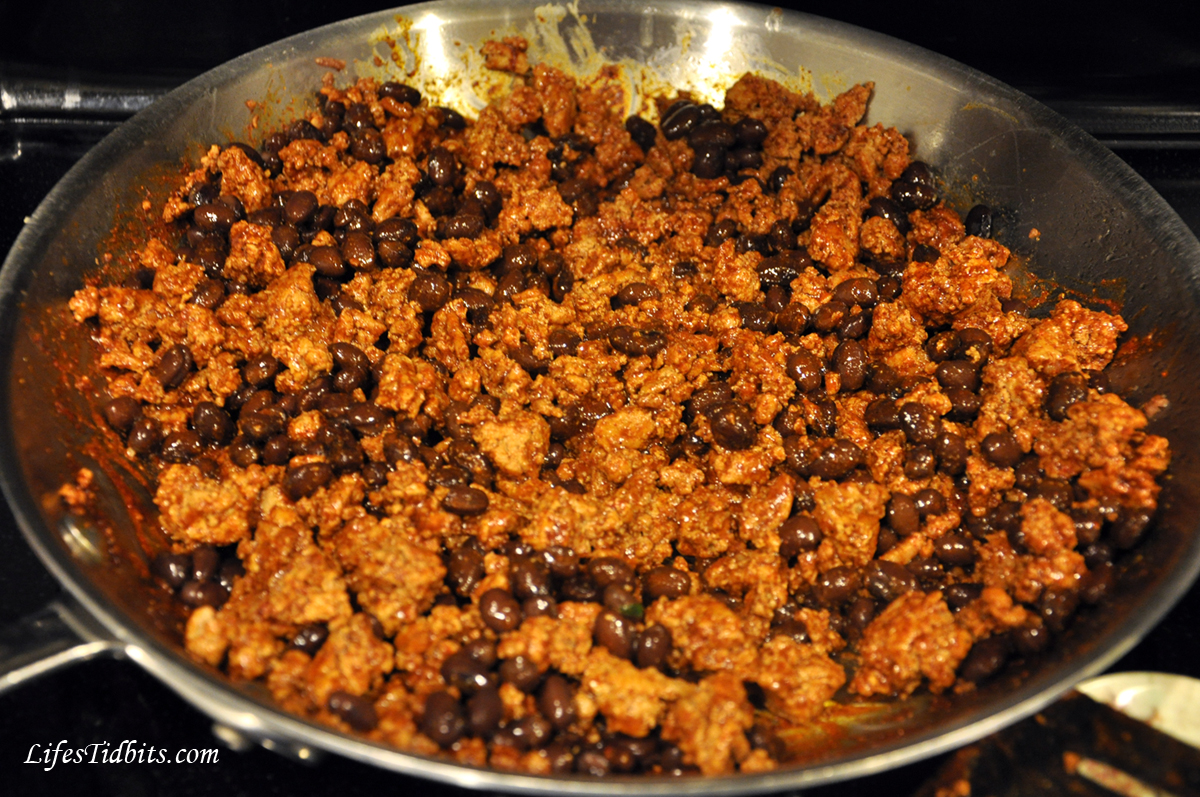 I like to portion out the salad first and then scoop the turkey/bean mixer on top.  Serve and enjoy!  I always serve the salad with corn chips.  The husband and I both like to crumble a few of the chips over the salad for a little extra crunch/salt/yumminess.
What are you having for dinner tonight??
Happy Cooking!
If you enjoyed this post, please add your tidbit by commenting below.  Don't forget you can follow us on Pinterest, Instagram, Facebook and Twitter.