My sister-in-law was giving Dallas, the horse, a little love when I snapped this photo last weekend.  As I was editing photos I quickly shared the black and white version with the in-laws.  I was so pleased with their reaction it seemed like the perfect photo to share as I get back on track with blogging!  Sometimes taking the color out of a photo makes the moment captured that much more beautiful.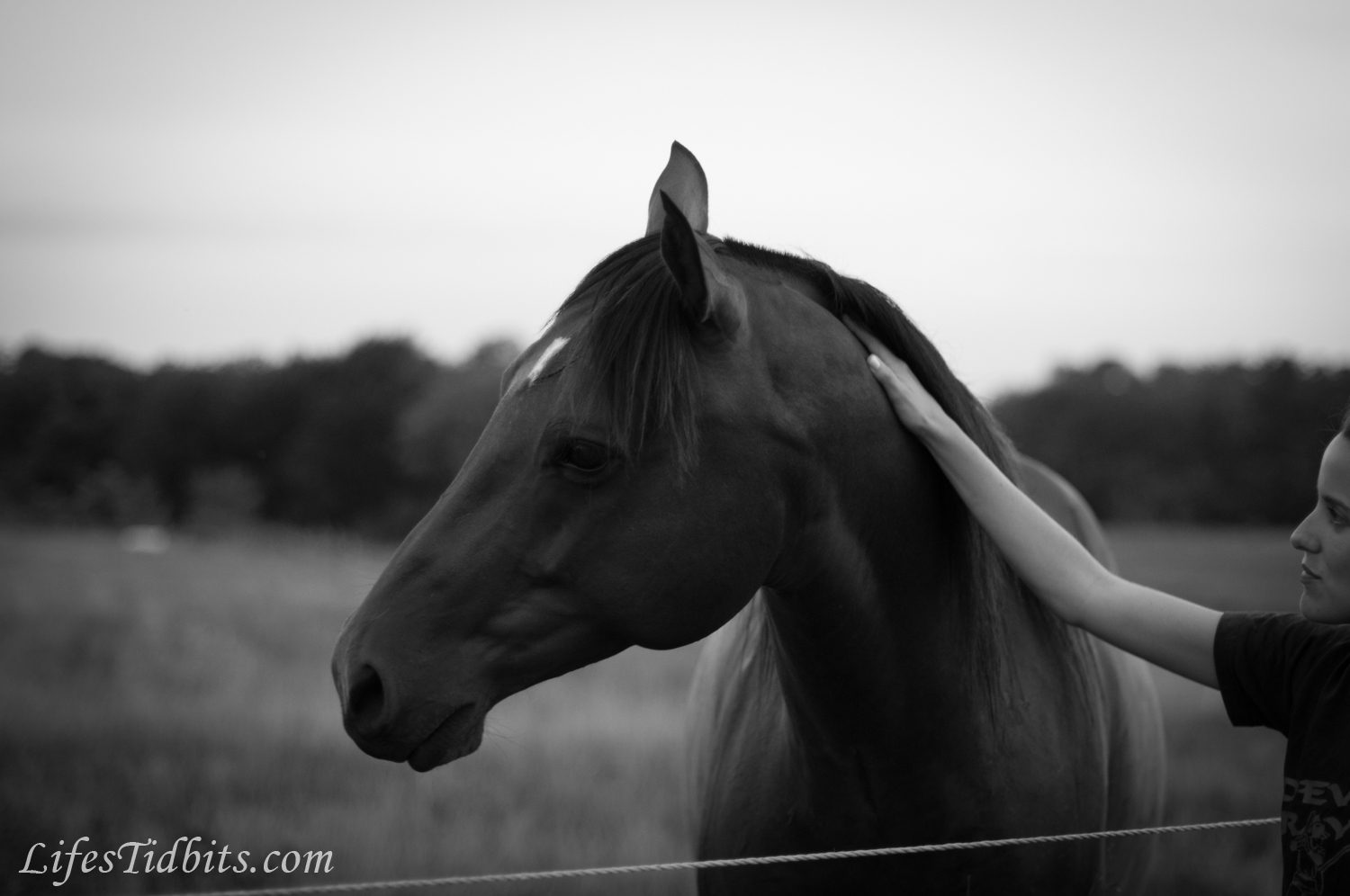 Happy Friday and have a fabulous weekend!!
If you like this post, please add your tidbit by commenting below!  For more photos, please follow us on Instagram!