Growing up green beans were always called string beans in my house.  Or at least that's what I think they were called as each time I go to say green beans my brain desperately wants to say string bean.  STRING BEANS, STRING BEANS, STRING BEANS!  Okay I think I got it out of my system. =)
Oddly enough I have a few fond memories of cooking with string green beans.  I'm standing in the kitchen next to my grandmother (or mother) snapping off the ends of the green beans and eating a few along the way!  Green beans are one of those things I can eat cooked or raw.
But back to the recipe …
Do you ever have one of those days where you defrost meat and then none of your go-to recipes sound appealing? I've been having that happen to me frequently as of late.  The other week I decided to defrost some ground turkey for dinner.  Shepard's pie, taco salad, turkey meatballs and a few of my other easy recipes felt just well 'over-done' … get it?! I'm so funny – well probably not, but I couldn't help myself.
So yeah, anyways, it was time for something new, easy and healthy!  I was browsing Pinterest while contemplating dinner.  After doing a quick search-a-roo on ground turkey I had a few contenders.  The husband and I really enjoyed this new meal.  One of the best parts … it's a ONE pot meal so relatively easy cleanup.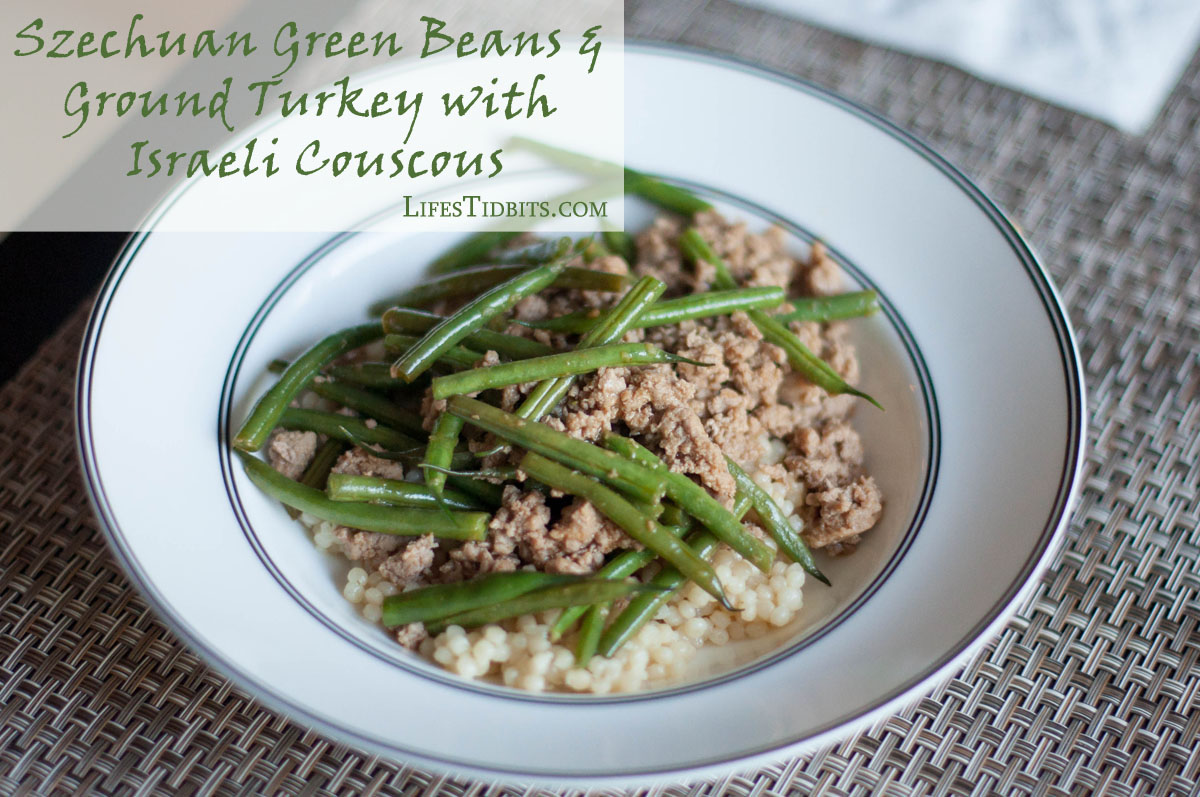 Recipe inspired by The Lemon Bowl
Ingredients
1 lb ground turkey
4 garlic cloves – grated
2 tsp ground ginger (or 1 tbs fresh grated ginger)
1 lb green beans – trimmed
½ cup chicken broth
1 tbs corn starch
3 tbs soy sauce – low sodium
2 tbs rice vinegar
1 tbs chili sauce
(more or less to taste)
½ tbs sesame oil
Instructions
Serving Size – 4
Pre-heat a large wok or frying pan over high heat and spray with non-stick spray.  Add the ground turkey, garlic and ginger.  Break up the turkey and cook until browned.
In a small bowl, whisk together chicken broth, corn starch, soy, rice vinegar and chili garlic paste.
Once the turkey is browned, add in green beans and broth/soy mixture.  Cover and let simmer on low for 5-10 minutes.  Stir occasionally so the sauce doesn't burn.  Add in the sesame oil.  Cook an additional minute or two then serve.
Serve with Israeli couscous or rice.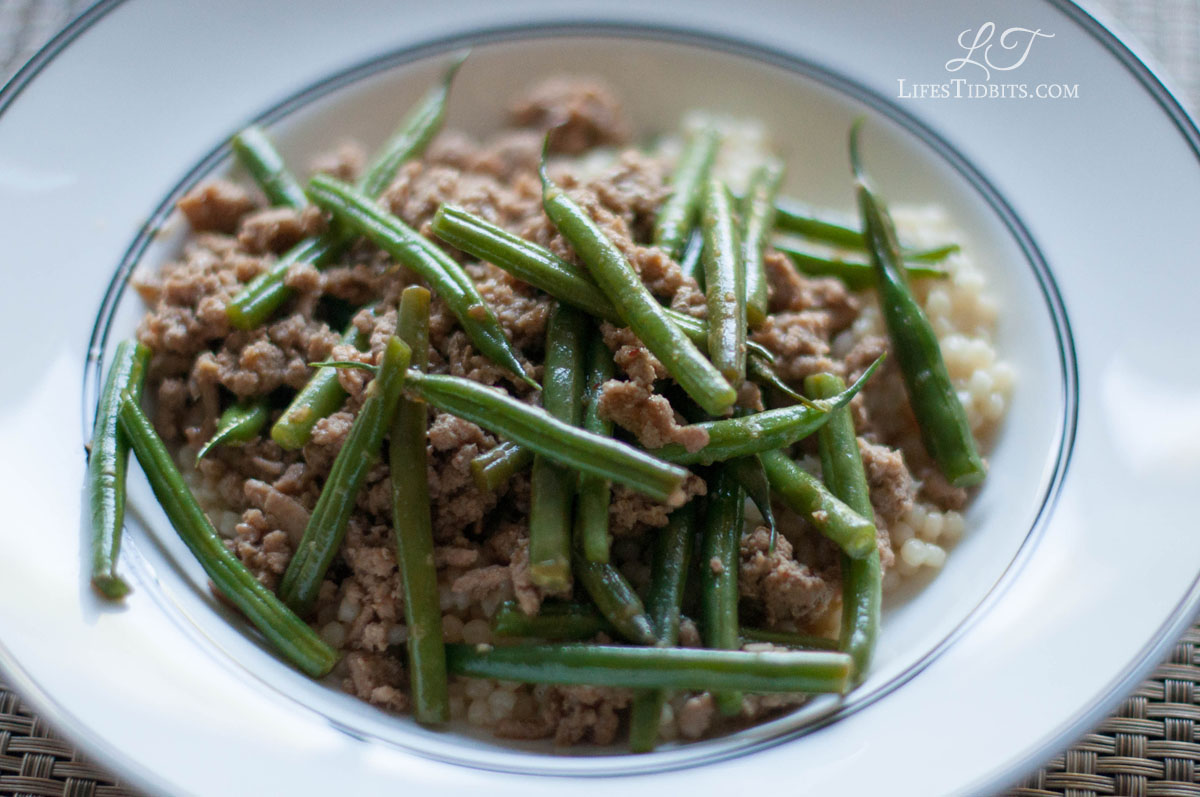 This recipe has definitely grabbed a spot in our dinner rotation!  What's an easy recipe you are digging lately?
If you enjoyed this post, please add your tidbit by commenting below.  Don't forget you can follow us on Pinterest, Instagram, Facebook and Twitter.