More accurately this is probably called an egg casserole, however my family calls it an egg soufflé.  Soufflé just sounds fancier and frankly a little more delicious.
I was first introduced to this recipe by my mother.  Her friend, Kathy, had given it to her (which I have since slightly modified).  We were hosting a Thanksgiving weekend brunch and needed something that was relatively easy to make.  The egg soufflé was a HUGE hit with my family as well as our guests.
As someone who loves and I mean LOVES brunch, the egg soufflé dish quickly became a staple item at almost all of the brunches I've hosted.  At birthday parties, holiday gatherings, baby showers and bridal showers alike this recipe has never failed to impress the guests!!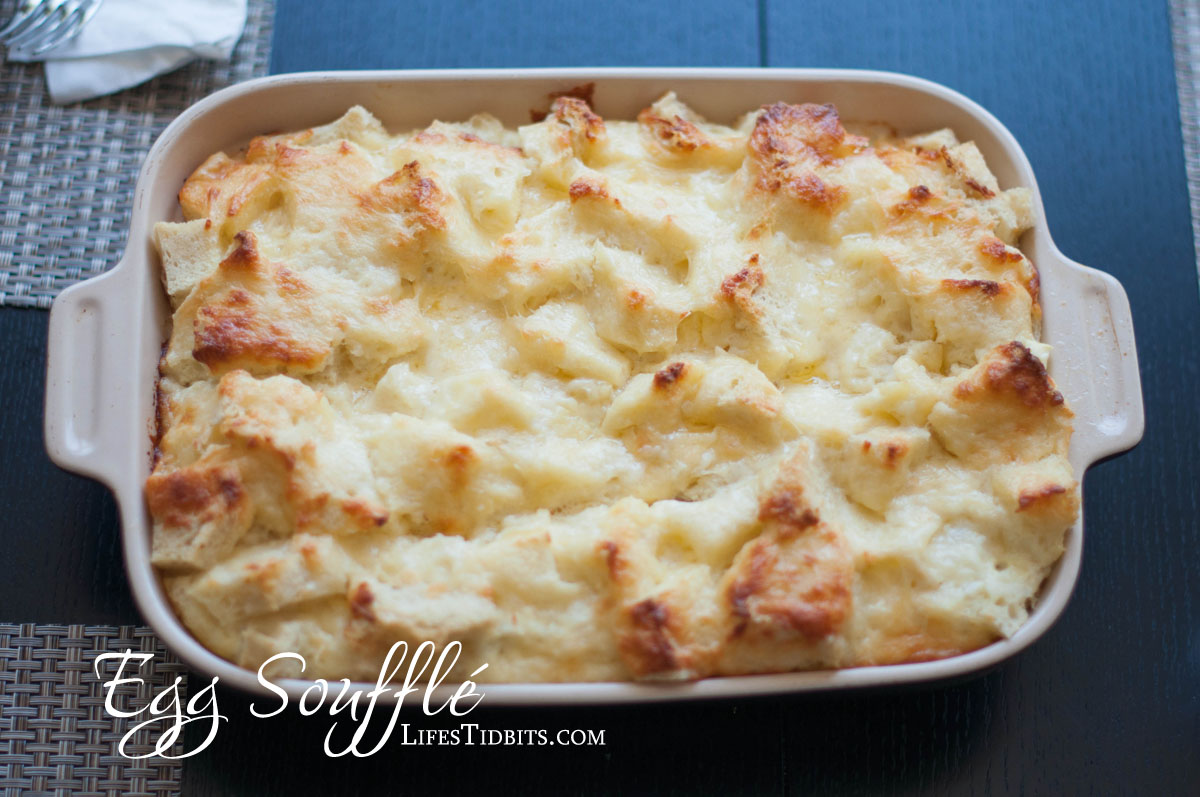 Ingredients 
2.5 cups 2% Milk
8 oz shredded sharp cheddar cheese
5 Eggs (lightly beaten)
1 tsp salt
1 loaf French bread, crust removed and sliced
1/2 stick Butter
Instructions
Makes 6-8 Servings
Butter bread then cut into 1 inch cubes.  Combine milk, cheese, eggs and salt in a bowl.
Spray pan with nonstick spray.  Place buttered bread in pan.  Pour milk, cheese, salt and egg mixture over bread.  Place in the refrigerator over night.
Bake at 300* for 1 hour or until the souffle isn't runny.  Note:  I've found sometimes it takes 1.5 hours.
Cut into 8 slices and serve immediately!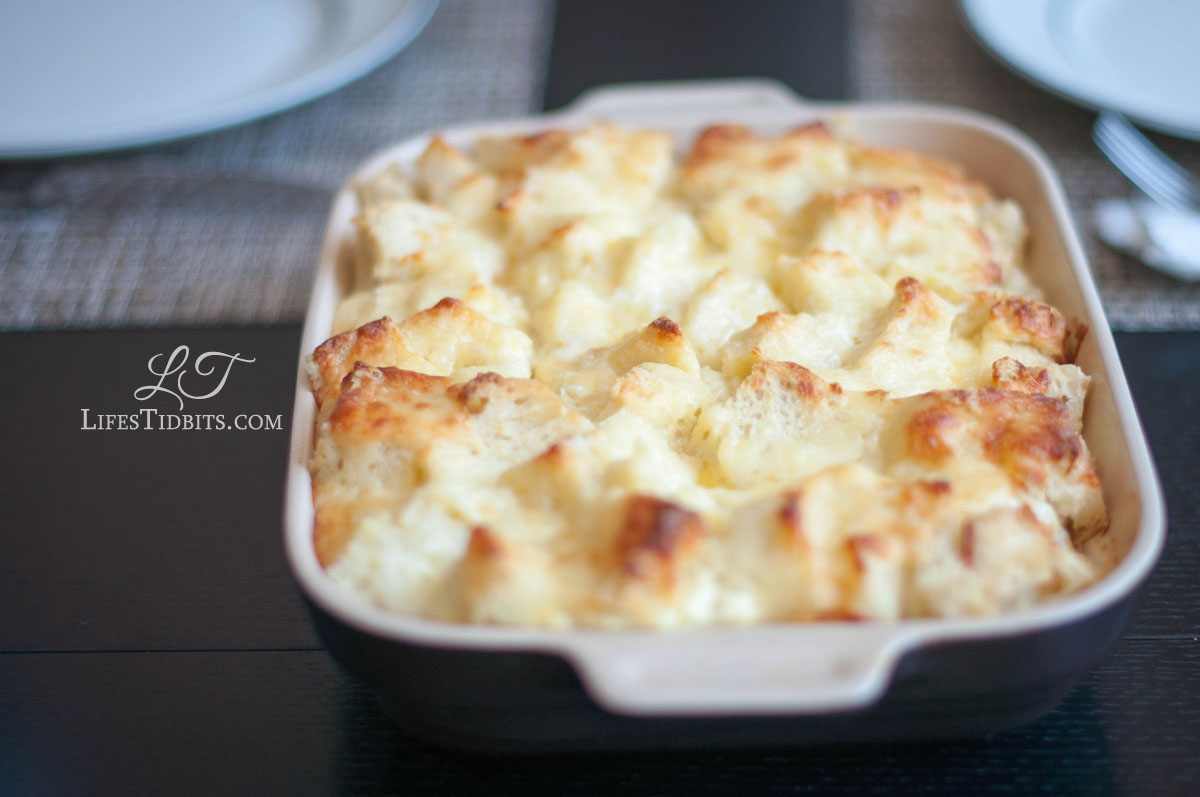 I also recommend serving your egg souffle with a delicious Bloody Mary … or two :)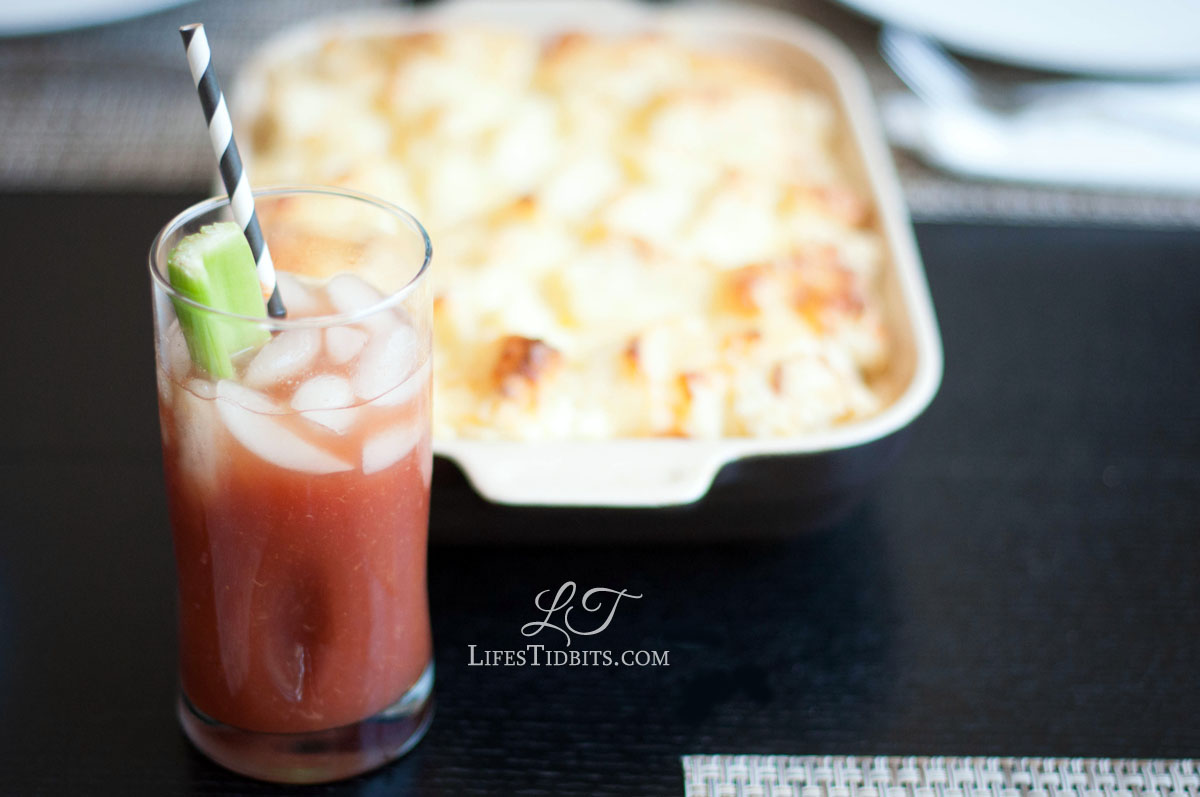 Black Striped Paper Straws
What's your go to brunch recipe?
If you enjoyed this post, please add your tidbit by commenting below.  Don't forget you can follow us on Pinterest, Instagram, Facebook and Twitter.