A couple weekends ago when we went to the Cherry Blossom Festival we made a quick pit stop at the Sculpture Garden.  I quickly spanned a couple photos of the metal tree.  The picture below that is just a small piece of the tree grabbed my attention as I was editing the photos: blue sky, puffy white clouds and a little bit of art/culture thrown in.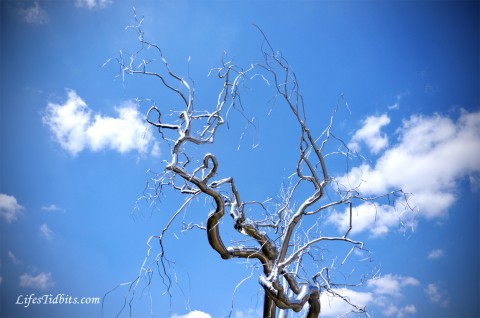 Happy Friday and have a fabulous weekend!!
If you like this post, please add your tidbit by commenting below!  For more photos, please follow us on Instagram!