Happy Friday! It has been a busy week around here and blogging took a backseat due to taking on the role of Mom AND Dad this week.  The husband has been traveling for work, which meant I got all the late night feedings as well as chores around the house.  I am pooped!!  Luckily the husband will be back at some point today and the weekend is almost here.  The weather is FINALLY turning and cherry blossom season is DC in upon us.  I think a walk down to the tidal basin might be in order this weekend.
Highlights from the past week (or so) …
ONE – Bonding time with my dad.  Like I mentioned about my husband has been traveling for work this week.  And although I did do all the late night feedings I was fortunate to have some help with taking care of the baby.  My dad flew in from Massachusetts and stayed the week.  After getting the little one to sleep each night we had dinner and chatted.  It made me realize it has been a while since we've spent time just the two of us.  It was really nice for him to get some alone time with Jellybean as well.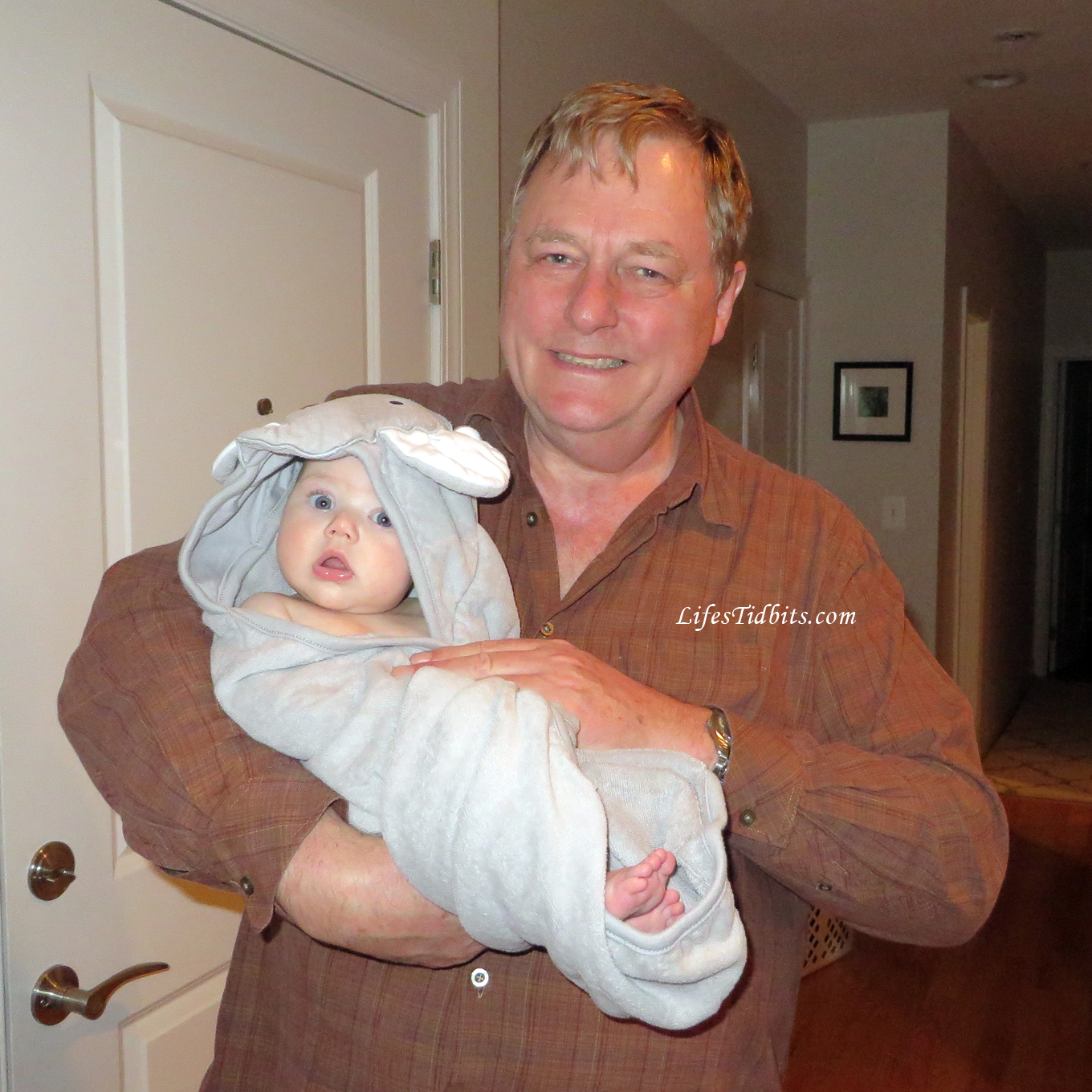 TWO – Rolling Over!  Jellybean started rolling from her front to her back about two weeks ago.  This week I've seen her roll from her tummy to her back a few times.  Though she certainly hasn't mastered rolling over she is getting pretty darn good at it.  Unfortunately I missed it, but my dad saw her do a 360 (back to tummy and then tummy to back).
THREE – Successful Bridal Shower / Bachelorette Weekend.  Last weekend we (the bridesmaids and myself) threw a bridal shower and bachelorette party for my oldest friend.  We've been friends literally our entire lives — I'm talking all the way to when we were both in our mum's tummies!  It took a lot of effort and planning, but the weekend was a total success.  Plus a bonus was my sister flew into town for the weekend so I got to see her too.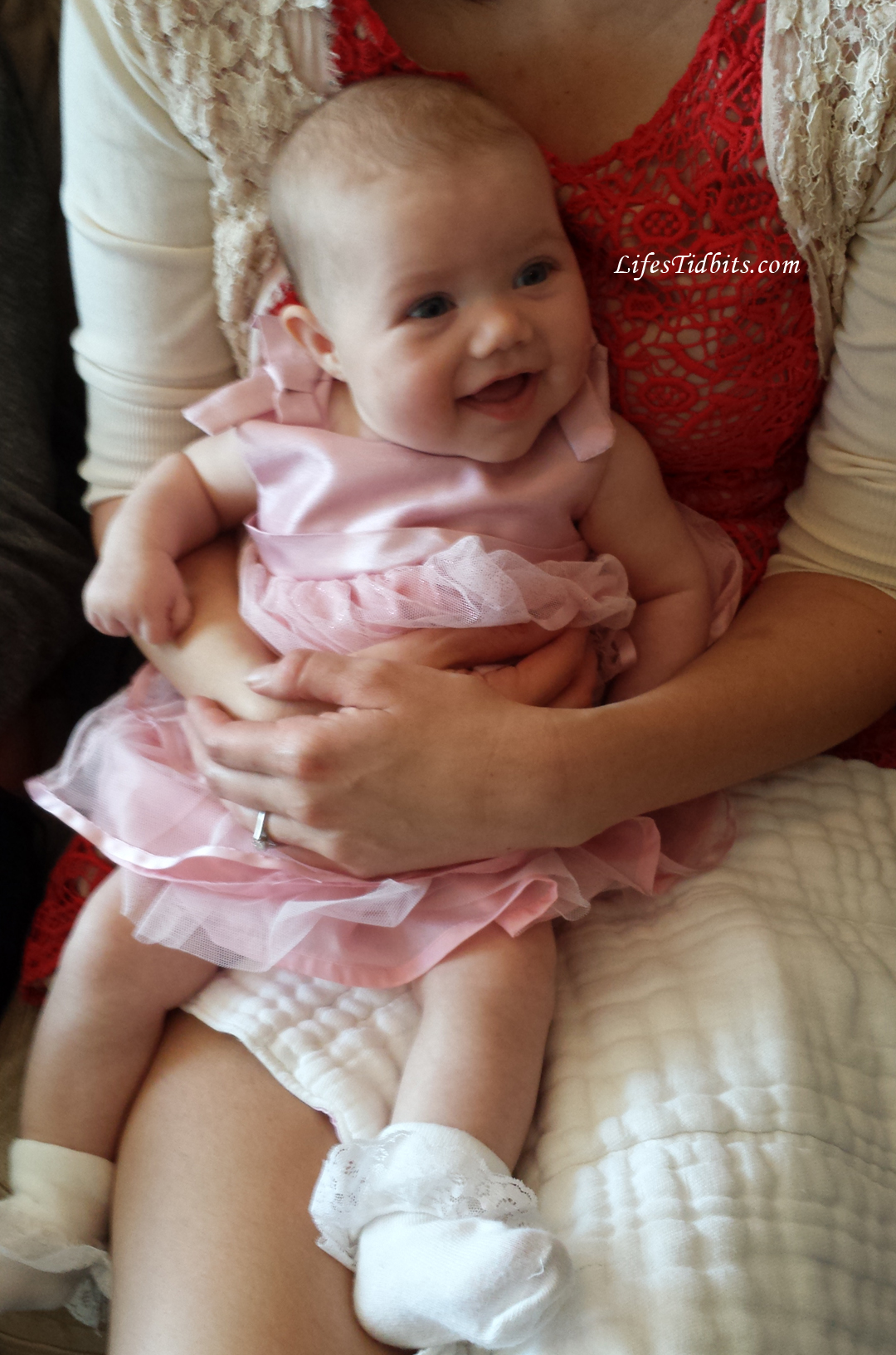 FOUR – Getting Chores Done.  I  know it's lame, however sometimes getting the small things done around the house make me so happy.  The headlight on my car was out so my dad purchased a new bulbs and had them installed for me.  Apparently you should replace both not just the one that is out according to him.  I also cleaned for the cleaning person, which my father finds amusing.  How can the cleaning person clean if there is stuff everywhere?! I think it's a valid point, but in any case our house is finally clean again!
FIVE – Husband comes home today.  Despite the week flying by and having a blast with my dad I am super excited for the hubby to return tonight.  Things just aren't the same around here without him. =)
Happy Friday folks!  I hope you have a great weekend!! What's your high five moment(s) of the week?
If you enjoyed this post, please add your tidbit by commenting below.  Don't forget you can follow us on Pinterest, Instagram, Facebook and Twitter.