I struggled with if I should call it a baby welcome basket or baby shower basket.  Since I got the basket as a welcome gift for Jellybean, welcome basket won out!  A friend of mine reached out shortly after Jellybean was born and asked if she could come meet the baby.  She texted on her way and offered to bring us Starbucks, which I happily took her up on.  Not going to lie, the husband and I were pretty excited about having lattes delivered to the house!  When my friend and her husband arrived they not old had Starbucks, but also a gift basket for the little one AND some much needed sustenance (soup and cupcakes) for the husband and me.  Talk about thoughtful!!
Being new parents with little to no time to cook for ourselves we quickly ate devoured the cupcakes and soup.  Truth is, we totally had cupcakes for breakfast a few days in a row … when you had a newborn you eat what's available, plus those cupcakes were DA BOMB!  It didn't dawn one me until after they were gone to blog about the food and gift basket.  C'est la vie – the welcome basket is really what I want to show you anyways.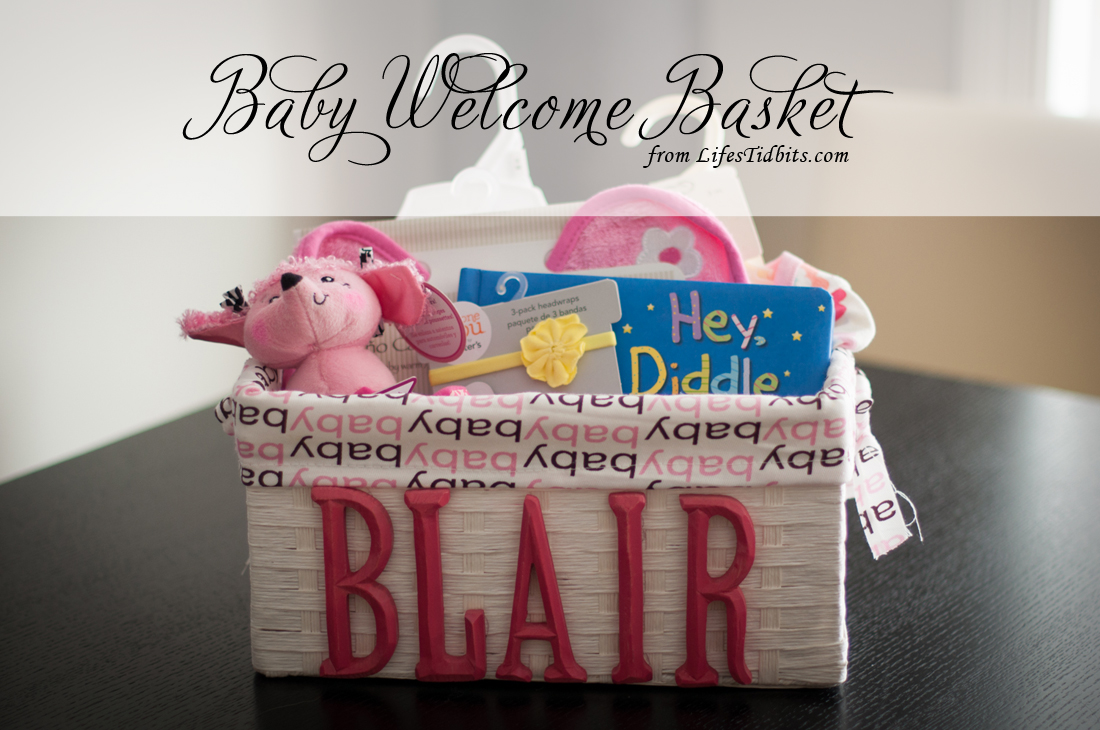 This gift is both unique as well as personalized!  I just love it and we've used everything in the basket with the exception of one item that doesn't fit Jellybean quite yet.  The pink dog is a huge hit not only with my daughter, but the little girl next door who is a few months older is pretty into it as well.  The contents of the basket included: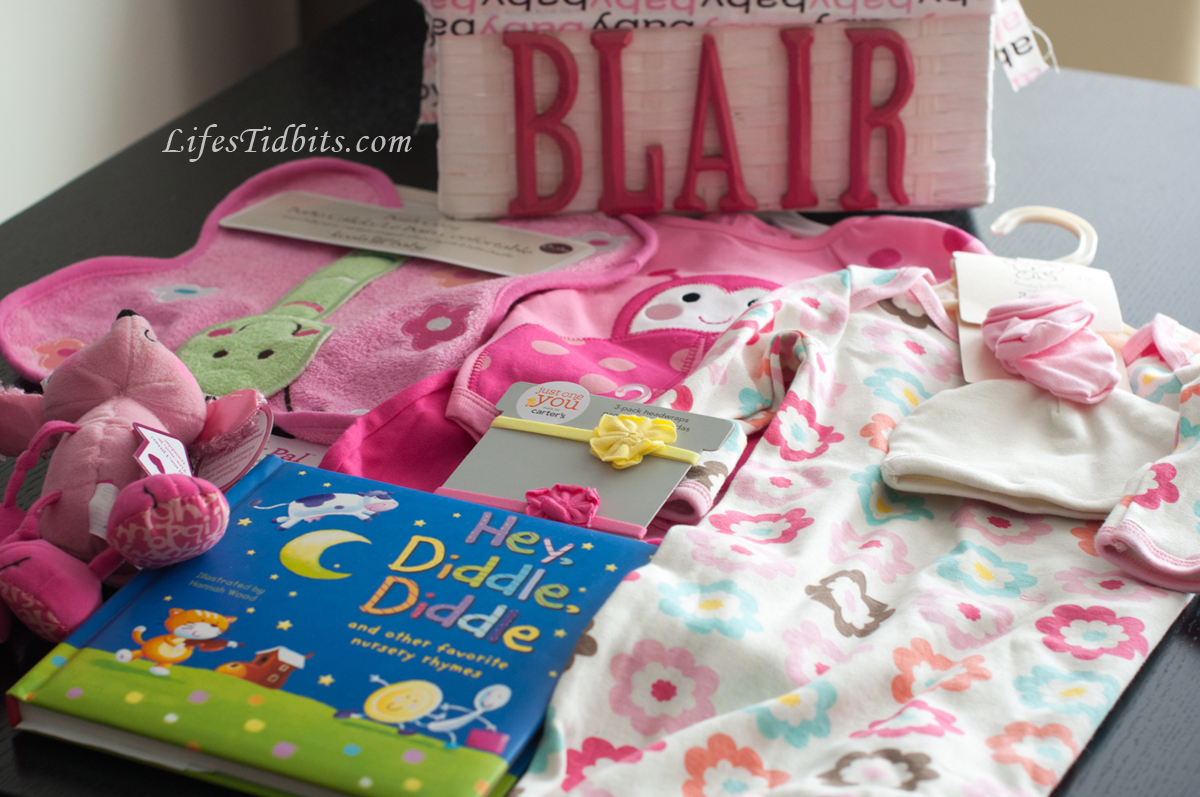 Soooo fabulous, right?!  I can't wait to copy my friend's idea and create a welcome basket for someone's new bundle of joy … as copying is the highest form of flattery!  Since my friend is kind of known for creating these baskets I certainly don't plan on stealing her thunder, so I am going to have to hold off under a non-mutual friend has a baby.  :)
Have you created a welcome basket for your friend's new baby before?  If so, what did you include in it?
If you enjoyed this post, please add your tidbit by commenting below.  Don't forget you can follow us on Pinterest, Instagram, Facebook and Twitter.