For Jellybean's birthday party I made a first birthday chalkboard sign.  It made for a great decoration and everyone took sometime to read the tidbits we included on the poster.  My mother raved the whole weekend about how cute and unique it was (clearly not unique if you've been on Pinterest, but either way) I was thrilled with her feedback!
My mom asked if it was possible to make some tweaks and create a bridal shower version of the chalkboard sign.  She was throwing a bridal shower for a co-worker in a few weeks and thought it would be a perfect for her party.  I gave it some thought and figured why not?!  We sat down and came up with a list of fun things that could be included on the sign.  She called her friend and asked for answers to some of the items she didn't already know.  Armed with the sign content I got to work!
It took a little bit of finesse, but I was able to adapt the 1st birthday sign into a bridal shower chalkboard sign!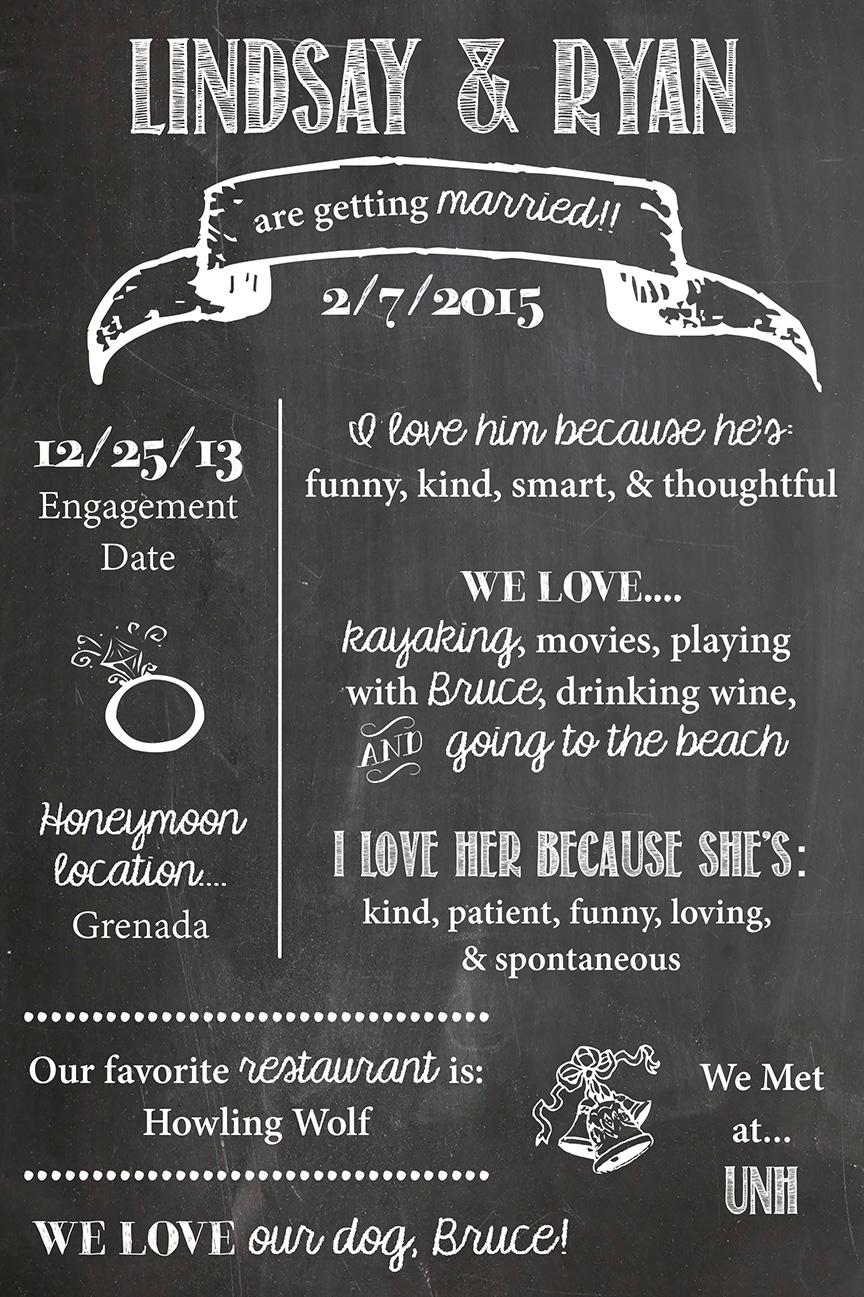 I think this would be a really cute detail for at the wedding (like near the guest book and/or card box) or maybe even a bachelorette party.    Either way the sign was a huge hit with the bride.  Bonus is my mother was a happy hostess!!
In case you are interested … I used the following fonts: MomsDiner, ReturnToSender, KGMakesYouStronger, and Adobe Devanagari as well as these dingbats: FramesAndRiboons, Bergamot Ornaments and AEZ Wedding Dings
Have you made any chalkboard signs for a bridal shower?  What's your favorite personalized decorations for a bridal shower?