Jellybean's 2nd birthday is fast approaching, not to mention the holidays, and the brainstorming of gift ideas has officially begun.  When it comes to buying presents I often feel like I don't have enough options OR I'm totally at a loss as to what to buy.  Trying to decide on the perfect second birthday gift has actually made me think a lot about the things Jellybean has really loved over the past year.  Some of them we bought for her, others were gifts and a few we just enjoyed using at a friend's house.
So if you, like me, sometimes draw a blank here are some of my favorite gift for a toddle who's 1 to 2 years old …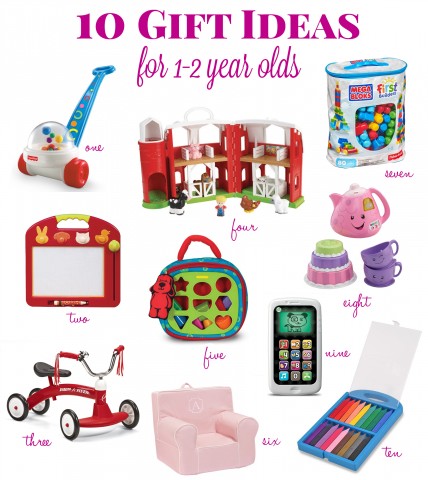 So there you have it, our favorite gift ideas for a 1-2 year old.  And, seriously with all the toy choices out there toddlerhood is pretty darn fun on a birthday or holiday!
What are you favorite gifts for toddlers?