You know you have some really fun and amazing friends when they travel, literally, half way around the world to see you.  Three of my favorite ladies came to Bangkok for a visit and we took a side trip to Koh Samui.  It was quite a whirl wind having them in town and we really packed a lot into the relatively short trip.
After a jam packed day of sightseeing around Bangkok we jumped on a plane to Koh Samui!  We headed for the Chaweng Beach, which had some great reviews and did not disappoint.  The OZO Chaweng Samui was our home for the two day trip.
The pool was gorgeous, the beach front mandalas were heaven and the rooms, though small, were clean and very much met our needs for the weekend.  I would stay at the OZO again with the just the husband or for a girls weekend, but if we were to travel with Jellybean I think we would need to book a bigger room.
After grabbing a very late dinner we headed to bed!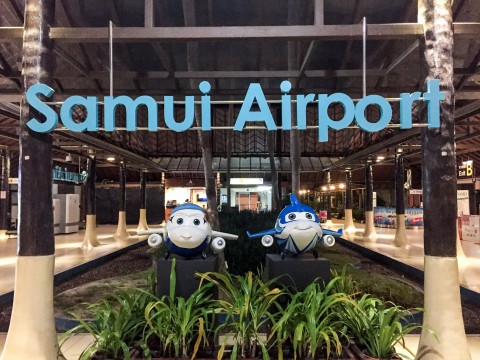 Day 1: Chaweng Beach, Koh Samui
Chaweng beach is beautiful and we enjoyed the day by hanging by the beach, swimming in the ocean/pool and indulging in a little shopping.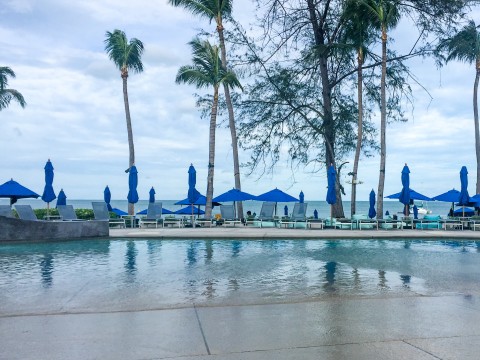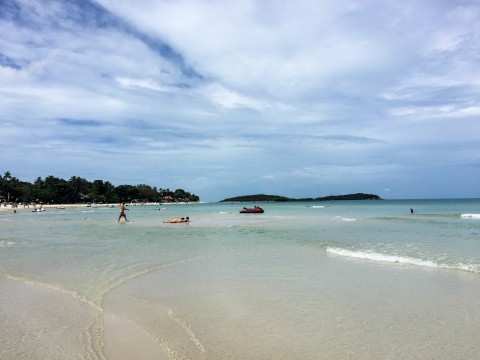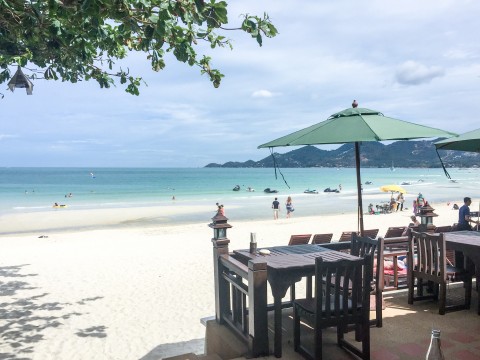 The day was fabulous, but I think the night was truly a highlight of the trip.  We went to Big Buddha Temple (Wat Phra Yai) around sunset.  The Buddha was worth the short taxi ride.  After seeing the Buddha, we had a drink at Sunset by Angelina.  The view was picturesque and the drinks were quite delicious!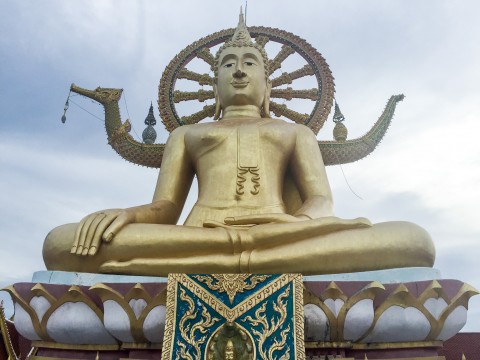 We headed to Fisherman's Village after our drink and walked in and out of the shops while we made our way to CoCo Tam's.  The ambiance was super cute and fits the hangout by the beach vibe of Koh Samui perfectly.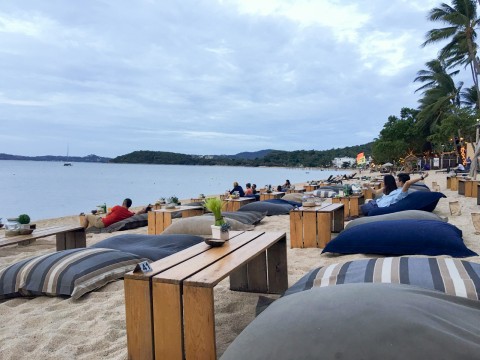 An important thing to note about CoCo Tam's is it is not a restaurant so eat dinner before grabbing a seat for the fire show. We went to Restaurant Krua Bophut for dinner, which is right next to CoCo Tam's. 
The Fire Dancer show on the beach starts around 10:30pm and is NOT to be missed!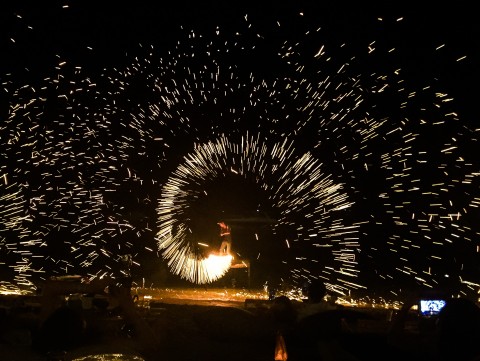 Day 2: Angthong National Marine Park Speedboat Tour
All of day 2 was spent on a speedboat tour of some of the small islands near Koh Samui.  Snorkeling at Koh Wao, a sightseeing hike at Koh Mae Koh followed by lunch at Koh Paluay and hanging on the beach as well as kayaking at Song Pee Nong beach.  It was a fun filled day!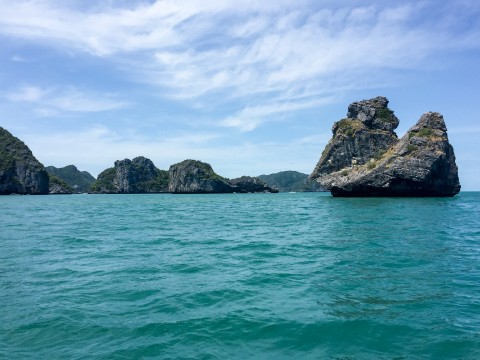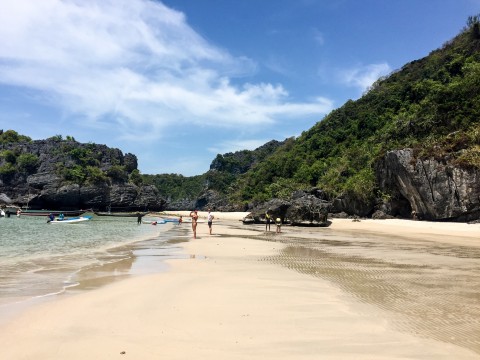 It was a fabulous 2 days in Koh Samui.  The girls trip was a huge success!!  I hope the hubby, Jellybean and I make it back to Koh Samui sometime before we move back to the States next year.