Last weekend the husband and I headed down to the  Cherry Blossom Festival.  Although we had a great time walking around, the cherry blossoms were making a pretty poor showing.  I guess we shouldn't have been surprised given a week before it was snowing here in DC!!  I found a couple cherry blossoms that had bloomed near the Washington Monument.
The flower looks so pretty on the branch all on it's lonesome!  I can't wait for the rest of the blossoms to flower.  Guess when it happens we will just have to make another trip downtown. =)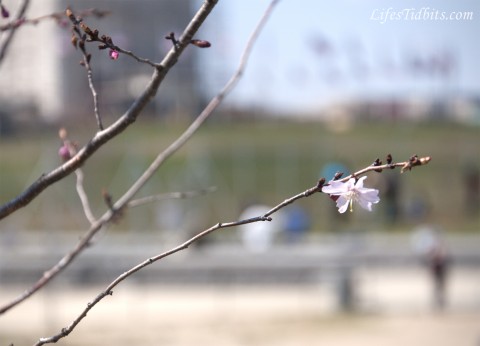 Happy Friday and have a fabulous weekend!!
If you like this post, please add your tidbit by commenting below!  For more photos, please follow us on Instagram!