The husband was kind enough to send me roses for my birthday and boy were they pretty!!  I decided to break out the camera and get a couple of shots of them.  Roses may die, but a photo will capture their beauty forever.  After taking the picture I was playing around in PhotoShop and with a few tweaks I ended up with, what to me, looks kind of like an antique rose.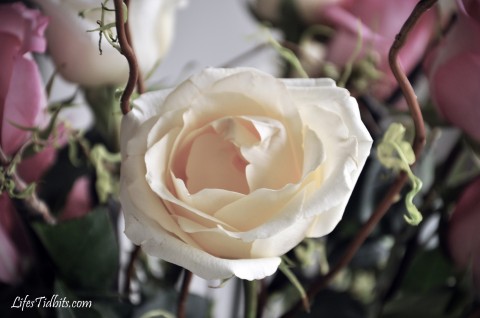 I might make this picture into cards or maybe it will find itself in the hallway gallery.  Either way it was a fun afternoon of tweaking the picture in PhotoShop.
Happy Friday!! Have a great weekend!
If you like this post, please add your tidbit by commenting below!  For more photos, please follow us on Instagram!