Babies are just all around adorable … not to mention they some how manage to capture your heart without even trying.   Can you tell I've been spending time around an infant??!  My friend recently gave birth to her beautiful baby boy (remember the "Little Man" baby shower?) and needless to say I've been visiting her and the little man quite often. :)  Last week we did a little photo shoot and I adore this shot of his itty bitty foot.  It is crazy to me how teeny tiny baby feet are!!!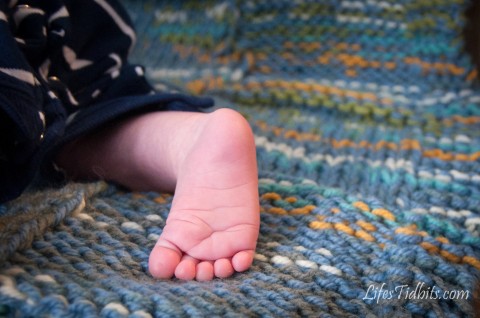 Happy Friday and have a fabulous weekend!!
If you like this post, please add your tidbit by commenting below!  For more photos, please follow us on Instagram!