Admission – I am a sweetaholic!  Always have been and probably always will be.  I'm starting to believe Jellybean, like her mommy-to-be, has a wicked sweet tooth as well.  Yes, wicked … I am from Massachusetts and wicked is an adjective, promise!  I've been tried out a lot of new baked good recipes over the last couple of months.  Two of my favorites are classic brownies from Smitten Kitchen and white chocolate brownies from Bake or Break.
Recently I've been looking for new bloggers to follow when I stumbled upon Tin'a Chic Corner.  The chocolate crumb cake recipe immediately grabbed my attention.  Last weekend the husbands were away for a boys "football" weekend so the girls and I decided to do a dinner/game night!  I figured it was the perfect time to give this new recipe a whirl.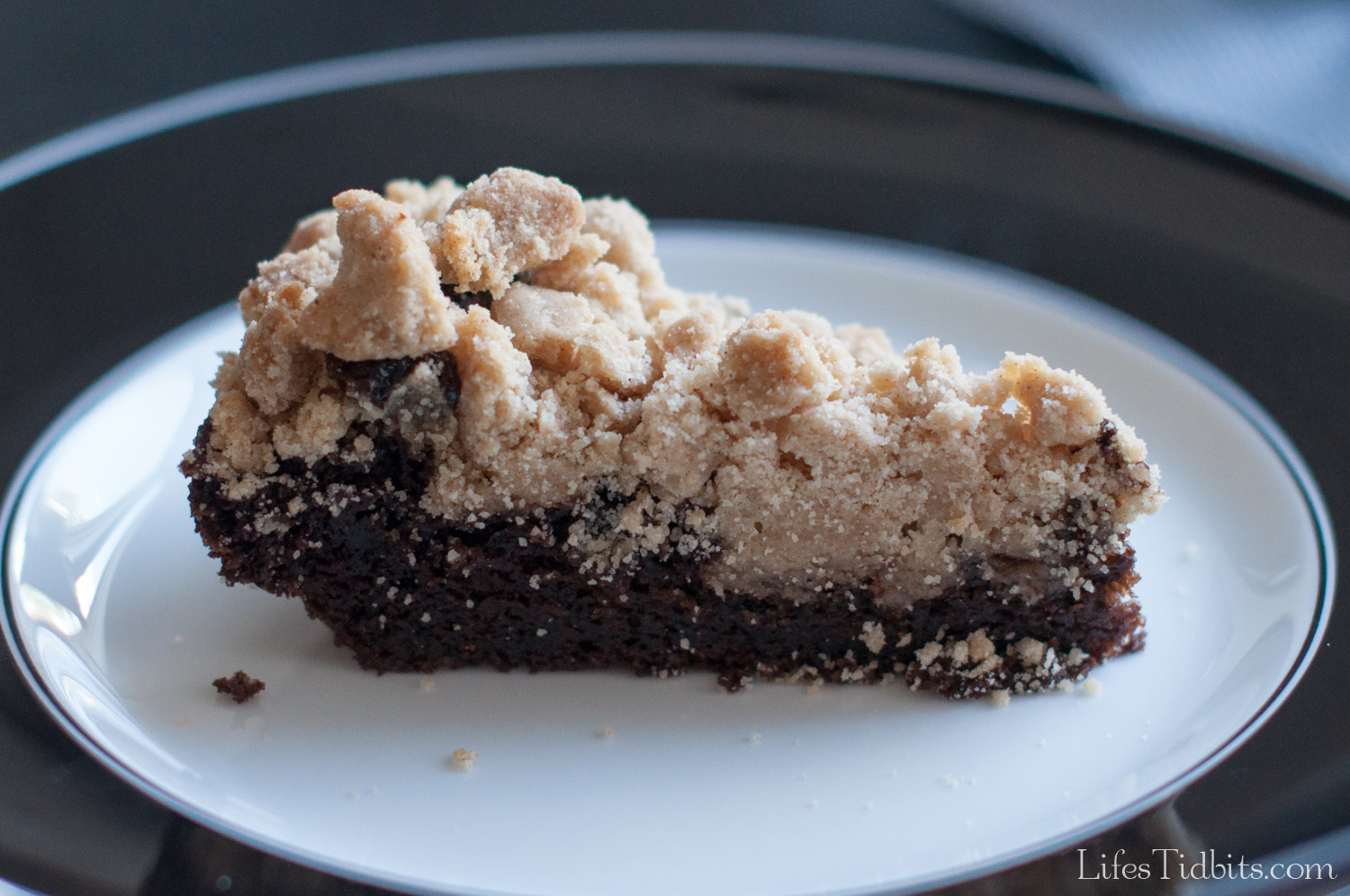 Ingredients Needed:
white sugar
dark brown sugar (I used light brown sugar since that's what I had in the cabinet)
ground cinnamon
salt
butter
all-purpose
unsweetened cocoa powder
baking powder
baking soda
egg
skim milk (I substituted 2%)
oil (I think vegetable … at least that's what I used)
vanilla extract
boiling water
miniature chocolate chips (totally forgot to put these on the cake and it was still delicious!)
Get the recipe and directions from Tina's Chic Corner here.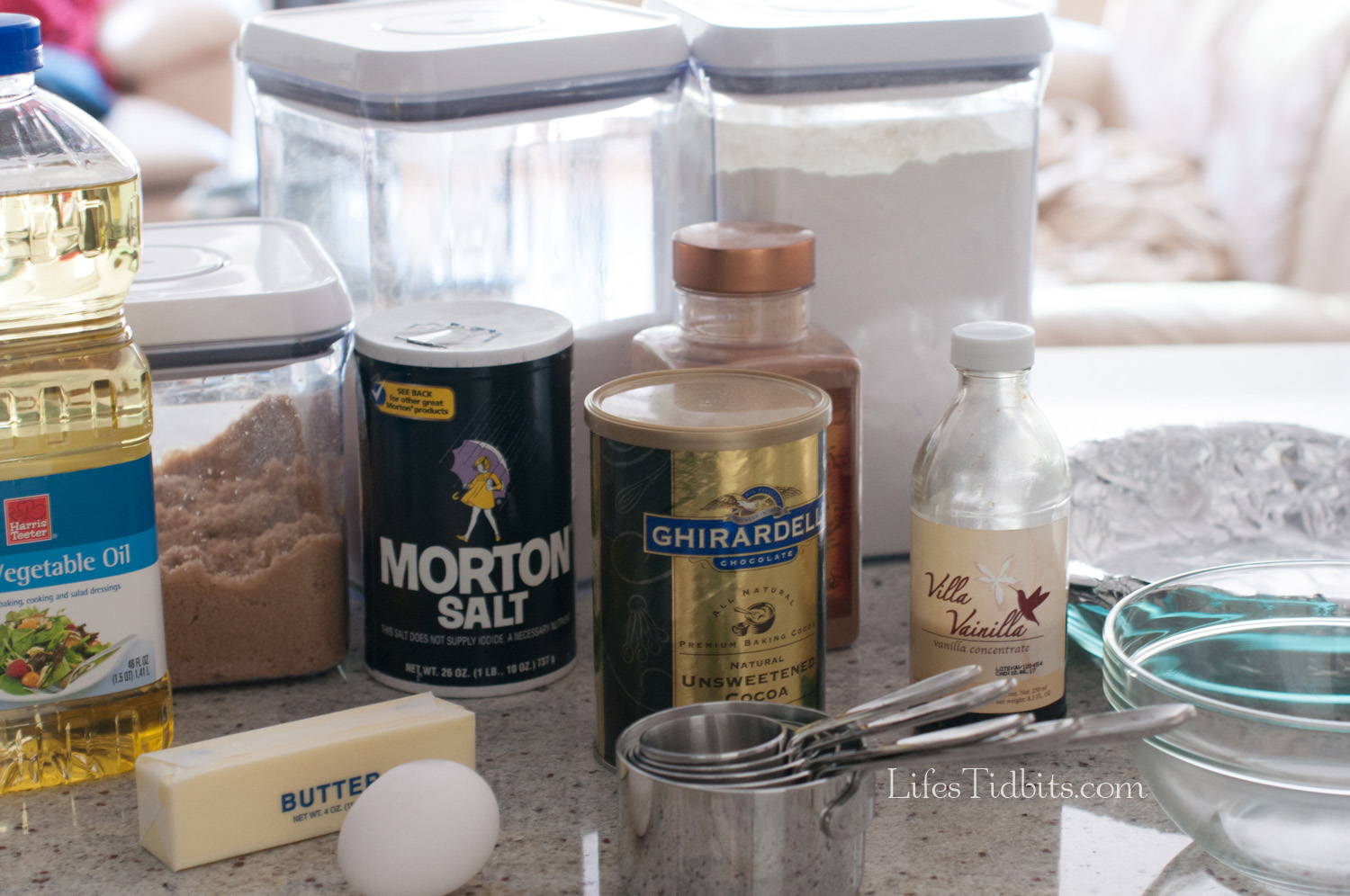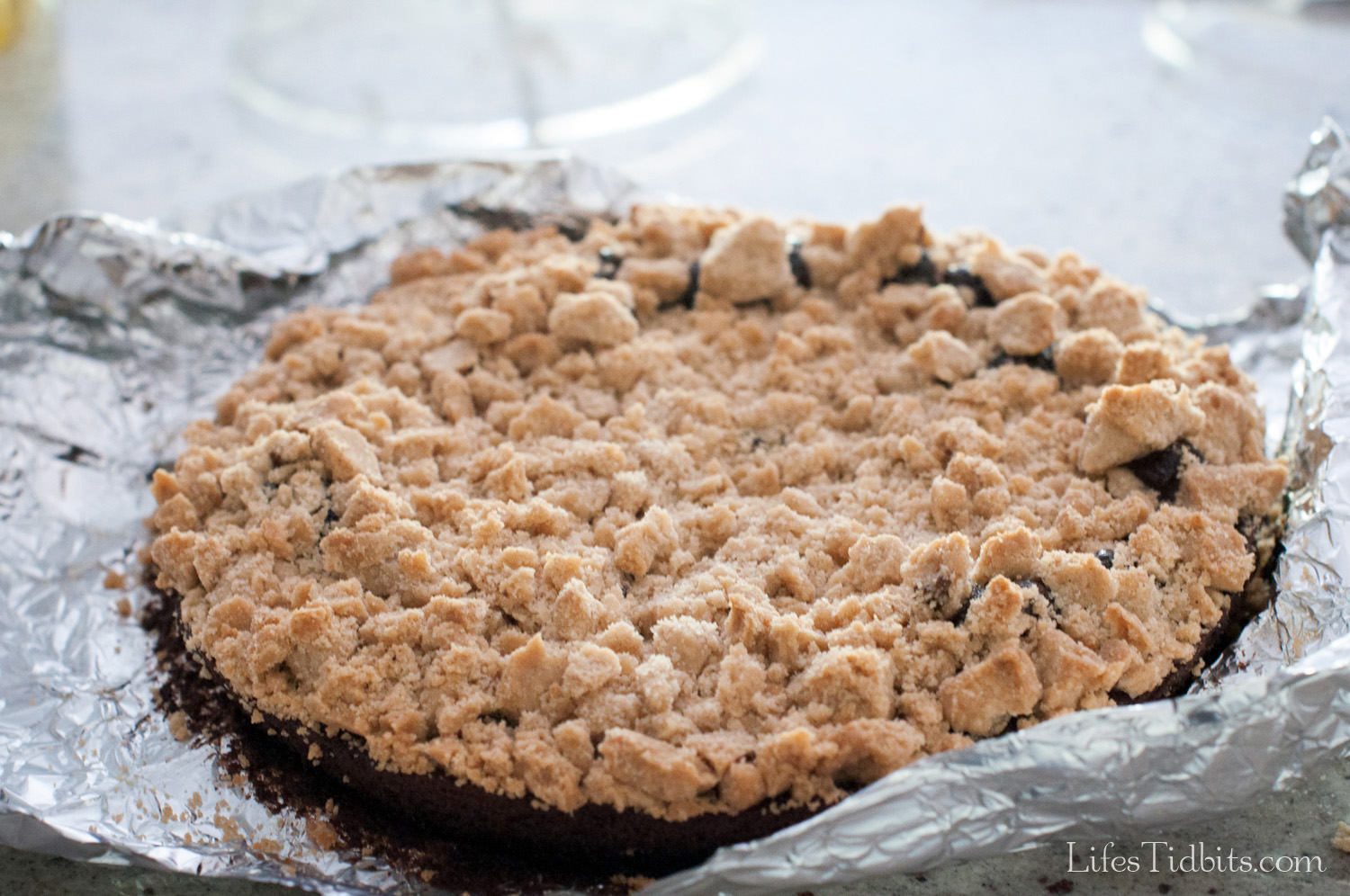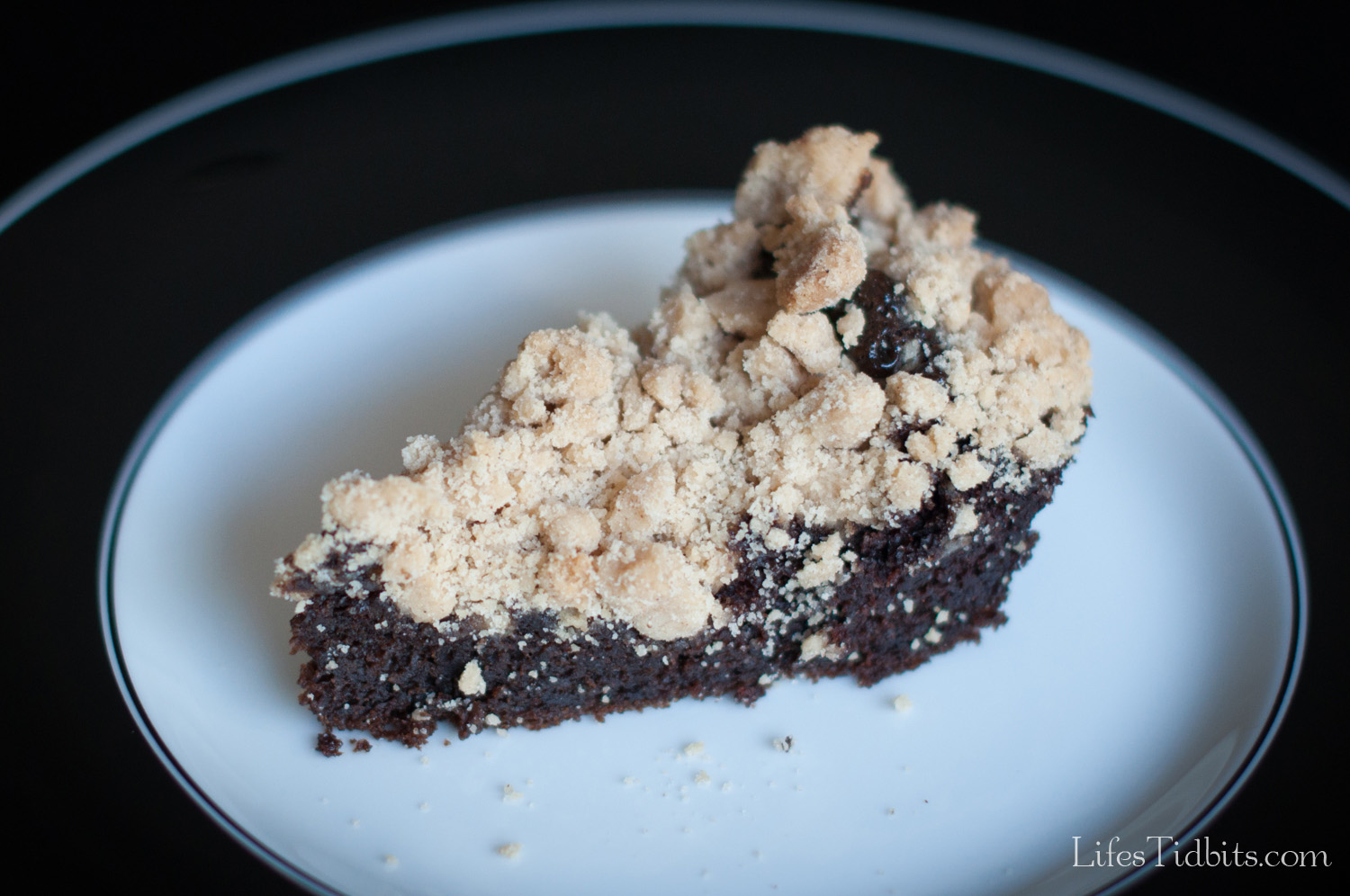 Although my crumb topping didn't come our nearly as pretty as Tina's the cake was absolutely DELISH!  The girls all loved it.  We even had seconds.  The husband, who isn't a big chocolate fan (seriously, what's wrong with him?!), really liked the piece he had when he returned from his trip.  I will definitely be making this chocolate crumb cake again … and soon!
Any recipes you've tried lately that you'd recommend?
If you enjoyed this post, please add your tidbit by commenting below.  Don't forget you can follow us on Pinterest, Instagram, Facebook and Twitter.