A couple weeks ago I shared the geese picture.  After seeing the blog post my friend suggested I turn the picture black and white as well a crop it a little.  So that's exactly what I did and let me just say I pretty much LOVE  how it looks as a black and white.  It's funny how make a photo black and white can make such a big difference in the overall composition.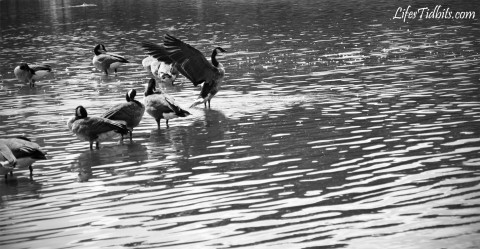 Happy Friday and have a great weekend!!
If you like this post, please add your tidbit by commenting below!  For more photos, please follow us on Instagram!