Before having a baby my favorite thing to buy parents-to-be was baby clothes.  They are so cute, tiny and just down right adorable.  I could easily spend $100 without even trying … my husband would probably interject at this point and mention this is an addiction I'm still battling.  But, have faith, I have limited sed addiction to my own child's wardrobe for the time being.
Having a baby changed my perspective a bit on baby gifts and I have steered myself towards choosing necessity items off the baby registry and/or putting together some of our favorite gear for the expecting parents.  I don't expect everyone to love everything that we did, however I found it extremely helpful when veteran parents recommended or gifted us their favorites.
Go-to gift bag items …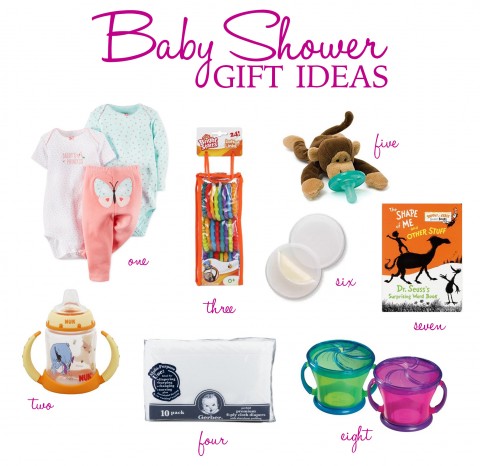 Some additional items I sometimes include …
I like to add everything to a cute baby shower gift bag OR arrange them in a pretty basket.  Either way, the gift is a mix of things the parents can use immediately as well as items for a few months down the line.
For more ideas check out this super cute baby welcome basket my friend put together for me!
What are you go to baby shower gifts?