My favorite part of this photograph is the little girl sitting on her father's shoulders.  I have many fond memories of getting "tired" and my father hoisting me up onto his shoulders and off we went.  This picture was taken on one of our trips to Ixtapa, Mexico.  Man would I like to be sitting on the beach, soaking up the sun today. :)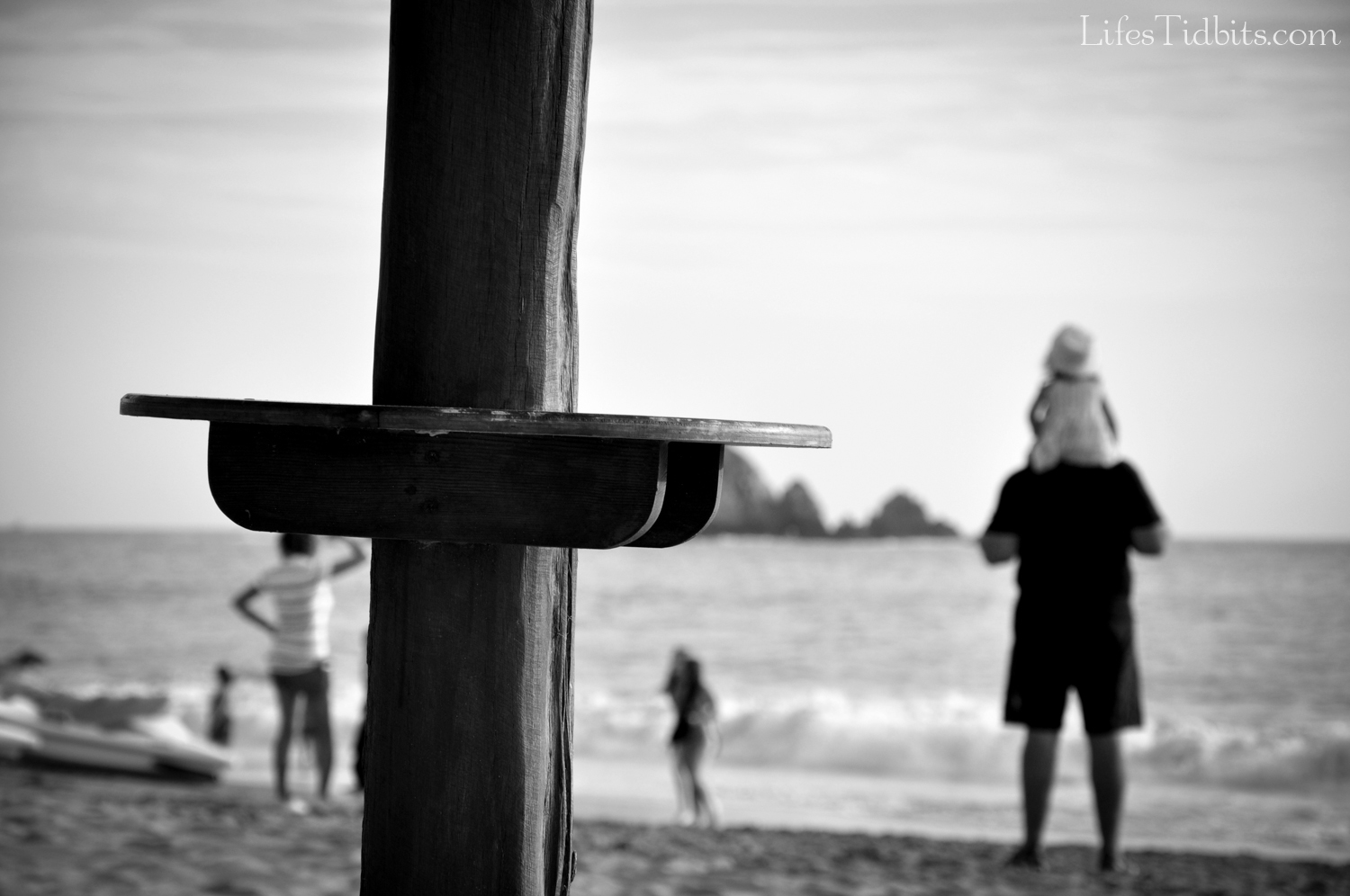 Happy Friday and have a fabulous weekend!!
If you like this post, please add your tidbit by commenting below!  For more photos, please follow us on Instagram!